Where is Acura Made and Who Makes Acura?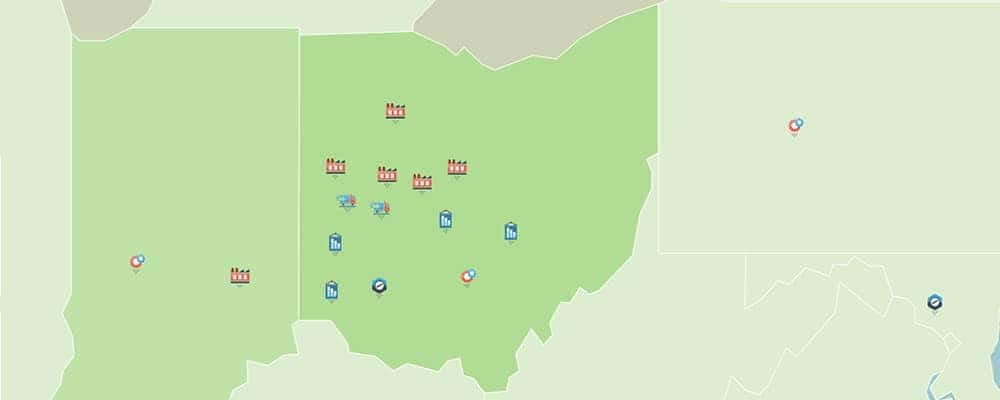 If you've ever wondered where Acura cars were made, you might be surprised to learn about its long manufacturing legacy in the United States. Since opening in 1982, the manufacturing plant in Marysville, Ohio has been the birthplace of most Acura vehicles. Since then, Honda of America has expanded to several plants throughout the United States, and assembles parts and vehicles for customers all over the world.
Ohio Roots
The Acura ILX and Acura TLX, along with a long list of Honda models, are born in Marysville, which has the largest production capacity of the four Ohio locations. In addition to the Maryville, Ohio plant, there are three more plants in Ohio that manufacture Acura vehicles and parts.
A plant in East Liberty, Ohio was first opened in 1989 and specializes in producing Acura and Honda SUVs, and crossovers such as the Acura RDX and Acura MDX.
The other two Ohio plants produce and assemble the parts and components that power Honda and Acura vehicles.

In Anna, Ohio, the sophisticated and powerful engines, as well as drivetrain components, are all manufactured and later assembled in Acura vehicles that are sold all over the world.
In Russells Point, Ohio, transmissions and related component parts are produced, including the 4-wheel drive systems that expertly deliver the power generated under the hood to the wheels for an outstanding performance.
Performance Manufacturing Center
Marysville is also home to Acura's Performance Manufacturing Center and the Acura NSX supercar, the most expensive car for sale that is completely assembled in the United States. Drivers who purchase the NSX are privy to a behind-the-scenes look at the production and assembly of their unique vehicle. The state-of-the-art facilities and well-trained expert technicians take enormous care in making these extraordinary supercars.
See Inside the Performance Manufacturing Center:
Who makes Acura?
As the parent company, Honda fully introduced the Acura brand to the United States in 1986 as an effort to develop luxury vehicles and to set those vehicles apart from the rest of Honda's lineup– while still retaining Honda's reputation for reliability. Acura branded vehicles are sold mainly in North America (USA, Canada, Mexico), with sales also in Kuwait, Ukraine, and most of China. Honda's commitment to the Acura brand has allowed for some truly remarkable vehicles to come into fruition, such as the Ohio-built Acura NSX hybrid supercar– which is sold as a Honda in Japan and other markets. Year after year Acura models earn awards throughout many categories, which is an ode to the fusion of Honda's engineering and Acura's luxury refinement.
Find Out More
Learn more about all the Acura models by contacting us or by visiting your nearest Chicagoland Acura Dealers location. Explore current offers and sit behind the wheel of the model that's right for you. Come by for a test drive today!