Where Can I Get My Acura Serviced Quickly in the Chicagoland Area?
If you need your Acura serviced (Link to service departments page) but don't have time to spend hours at your local Acura dealer, see if the service you need is part of our Acura Accelerated Services. Acura Accelerated Service is offered at select Acura dealers and select services can be done in 30 minutes or less. If you want a wash and vacuum it will extend the time slightly to under an hour. The best part about Acura Accelerated service is you don't need to make an appointment and you can drop by your Acura dealership whenever it's convenient for you. 
What Services Qualify For Acura Accelerated Services?
When you visit your local Acura dealers for Acura Accelerated Services, our especially Acura Accelerated Service Technician Team will only use genuine Acura parts and fluids (Link to Acura parts department page). Here are some of the most common services you may need that qualify under Acura Accelerated Services.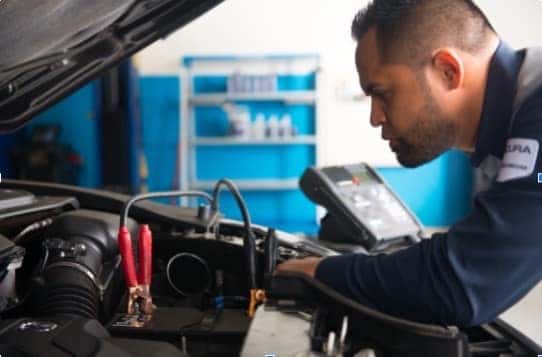 Engine Air Filter

Acura Replacement Battery

Replace Brake Fluid

Exterior Lighting Bulb(most)
Cabin or Engine Air Filter

Manual Transmission Service

Battery Service

AC Evaporator Service
Tire Rotation

Adjust Tire Pressure 

Inspect Tire Condition

Transfer Fluid Change

Replace Engine Coolant
Wiper Blade Inserts (each)

Synthetic Oil

Wheel Alignment

Multi-Point Inspection
Learn More About Pricing or Get Your Acura Serviced at Your Local Acura Dealers 
For more information about pricing and if there are any service specials that qualify for the services you may need, contact your local Acura dealers online (Link to dealer locations page) or by phone. When you're ready to get your Acura serviced, you can just drop by your local Acura dealer when it's most convenient for you. As we mentioned, appointments aren't necessary but you can make an appointment if you wish by visiting the website of your preferred Acura dealership. Don't put off your Acura service any longer and take advantage of Acura Accelerated Services today!