What is AcuraLink?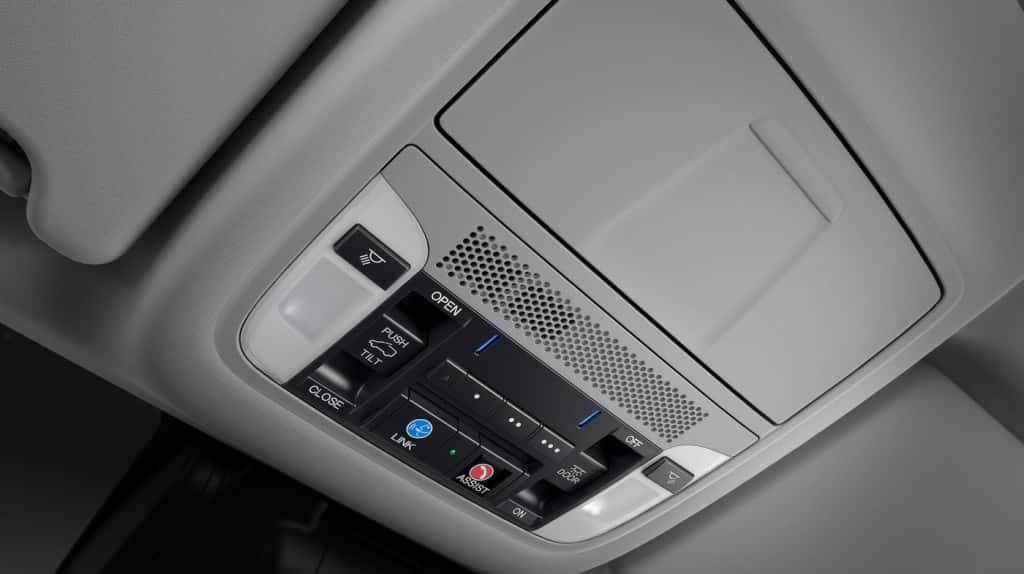 As written by Edmunds, Acura offers "impressive levels of luxury, features and performance". The AcuraLink app is just one of those leading features.
So, what is AcuraLink? It's a way to connect your smartphone with your vehicle, and that means enjoying a wide array of services and features. Simply read on to find out what's available.
Cutting-Edge Convenience
Having the AcuraLink connect app on your smartphone means enjoying next-generation convenience features.
Remote Dashboard
Your dashboard isn't just on your dashboard once you download the AcuraLink connect app. You can check up-to-date mileage, fuel level, and oil life readings from your smartphone.
Vehicle Health Report
Your Acura was built to the highest standards, and you can keep it running in prime condition by having monthly reports of your vehicle's status delivered to your inbox to check nothing needs attention.
Send Destination
After you've found where you want to go on your smartphone, you can send that destination to the Acura's onboard GPS navigation system instead of having to enter it manually once you get inside.
Last Mile Navigation
Journey's end doesn't always come right after you get out of your Acura, so AcuraLink will provide walking directions to your final destination once you're ready to leave the vehicle.
Key by Amazon In-Car Delivery
Worried about Amazon deliveries coming when you're away from home? You can use the AcuraLink system to get them delivered to your car instead. The delivery driver will be able to open the door to leave your parcel, then the vehicle will lock automatically.
Remote Start & Stop
Use start and stop to get your Acura's interior cool or warm before you slip inside.
Find My Car
Losing your vehicle in a crowded parking lot can be incredibly frustrating. Luckily enough, AcuraLink technology lets you provide the vehicle's exact location on your smartphone app.
Destination by Voice
You can use voice commands to quickly and easily set a destination and have directions sent straight to your Acura's navigation system.
Personal Concierge
For first-class service wherever you travel, the available Personal Concierge service can help you make hotel, restaurant, or airline reservations, then send all the relevant information to your vehicle.

Leading Safety and Security
Acura drivers understand the importance of safety and security, which is why the AcuraLink system works so hard to improve peace of mind whether you're worried about breaking down far from assistance or concerned about your personal data.
Remote Lock & Unlock
Need to let someone into your vehicle or make sure the doors are locked? Simply use your smartphone to lock or unlock your doors.
Automatic Collision Notification
In the event of a collision, a live agent will be notified and then reach out to check on you and send assistance.
Enhanced Roadside Assistance
Get 24/7 towing services, jump-starting, tire changes, fuel delivery, and more simply by using the AcuraLink app.
Emergency Call
In the unlikely event of an emergency, trained Acura agents will deliver priority attention and send emergency assistance to your exact location.
Personal Data Wipe
Your Acura will hold your address details and trip history, which is information you don't want to fall into the wrong hands. AcuraLink lets you remotely restore the navigation system back to its default state and clear any stored information.
Geofence Alert
Provides a handy way to keep tabs on your Acura's location. When it enters or leaves a designated area, an alert will notify you.
Speed Alert
Ideal for drivers considering letting their kids borrow the car, Speed Alert will send an alert to your smartphone if the vehicle ever exceeds the speed limit you have set.
Security Alarm
If the vehicle's security system is ever triggered, an alert will be sent to your smartphone to let you know about it instantly.
See How AcuraLink Works in Person
You can find out more about everything from AcuraLink technology to current special offers by visiting your local Chicagoland Acura dealer. For any further advice or assistance in the meantime, don't hesitate to get in touch today.