Meet the Sporty, Savvy 2023 Acura Integra at Your Local Acura Dealer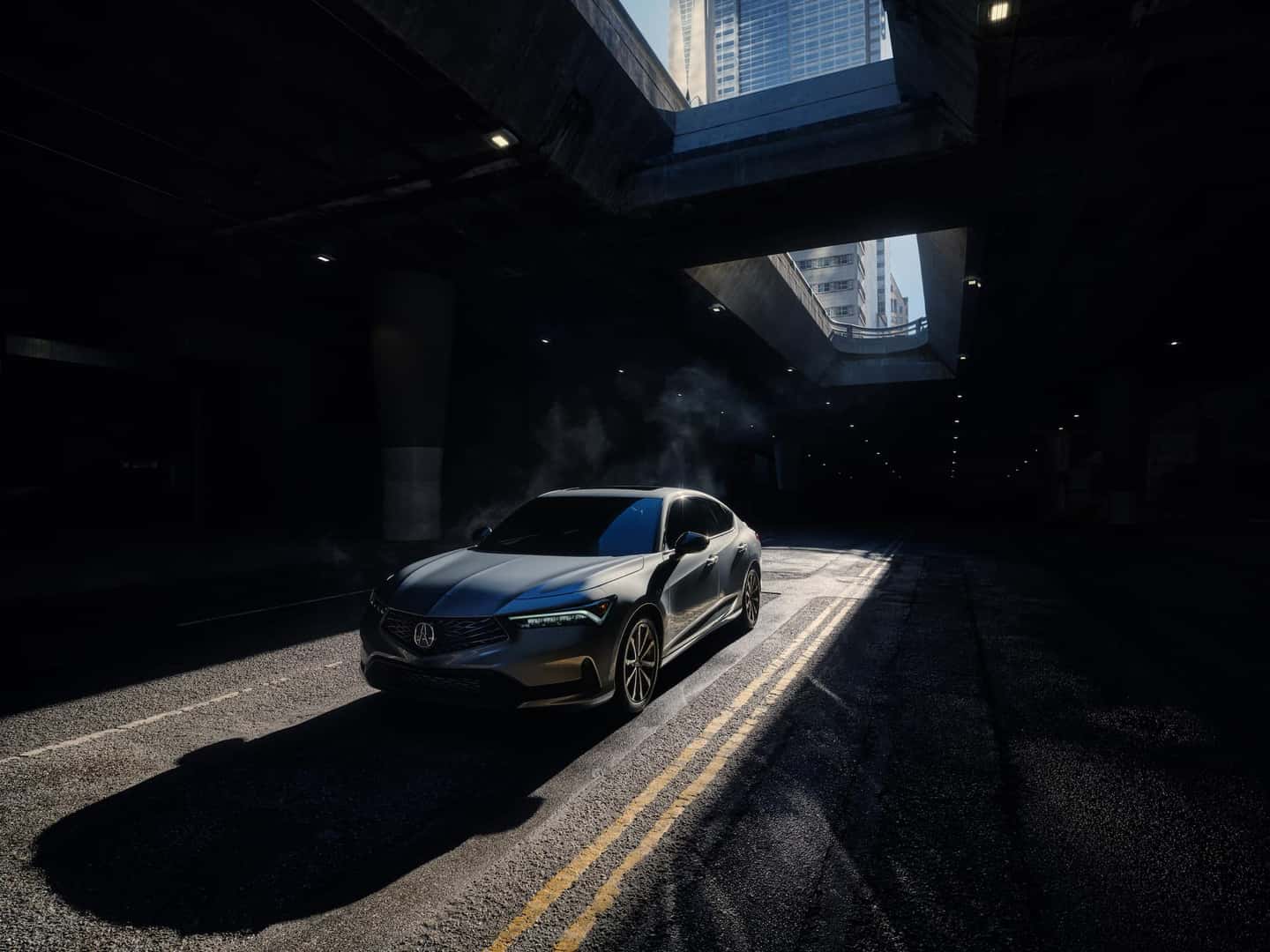 The 2023 Acura Integra is a sporty, upscale hatchback sedan with a 200-horsepower engine. This high-performance vehicle provides functional versatility on the road while also bringing back fun into the driving experience. Owners can also choose between a modern automatic transmission and a 6-speed manual transmission with paddle shifters. You must see the vehicle in action at your nearest Chicagoland Acura dealer to see what all the hype is about.
What's New?
After a 16-year hiatus, the Acura Integra revived the stylish, dependable model. So what new developments have been made over time?
Style: The new Integra brings a fresh look and a luxurious interior that drivers previously haven't seen before. The sporty liftback also features a dual-exhaust finish and an aggressively wide stance on the road.
Technology: The 2023 model offers a 9-inch touch screen system that allows drivers and passengers to connect to their vehicles easily. Drivers can safely use voice activation to control navigation systems, music selections, Alexa Built-In, etc. A generous 16-speaker sound system also allows passengers to lose themselves in the audio experience.
Performance: The Acura Integra has a history of quality performance vehicles, and the future of the Integra shows that no exceptions have been made. The 1.5 liter, turbocharged, 4-cylinder engine accompanied by a 6-speed manual transmission makes for an exciting driving experience. Those interested should also ask about the option for race car-inspired paddle shifters and other available upgrades.
Versatility: Aside from striking design and sportscar-like performance, the 2023 Integra allows drivers to use the available space. Flat, folding back seats give couples the perfect range to load up for a summer day at the beach, an extended road trip, or a vacation.
Reserve Your 2023 Integra, Or Come In For A Test Drive!
The new Acura Integra is an exciting, modern take on a traditionally well-performing vehicle. Passionate drivers should be ecstatic about the vehicle's performance options, which include 6-speed transmission systems, paddle shifters, and so on. Besides this, daily drivers can expect a dependable and enjoyable driving experience. Call our friendly staff today to find out when 2023 models will be available. You can also come into one of your local Chicagoland Acura dealerships to see it up close today!