Get Your Acura in Shape For Spring With Seasonal Maintenance at Your Local Acura Dealer in Chicago
Winter is behind us (Hopefully), and the warm weather has arrived, so it's time to schedule spring maintenance at your local Acura service center in the Chicagoland area! Why you ask? The harsh winter temperatures can cause damage to certain aspects of your vehicle, so you will need to reverse and prepare your vehicle to handle the warm weather ahead. 
What Does Spring Service at Our Acura Dealers in Chicago Include?
When you bring your Acura car or SUV into one of our service centers, we first will check your vehicle and then diagnose which services you may need. You may not need all of these services but here are the ones spring service typically includes:
Oil and Filter Changes – Routine oil changes are the easiest and most effective way to guarantee that drivers get the most out of their Acura. In addition, clean oil and filters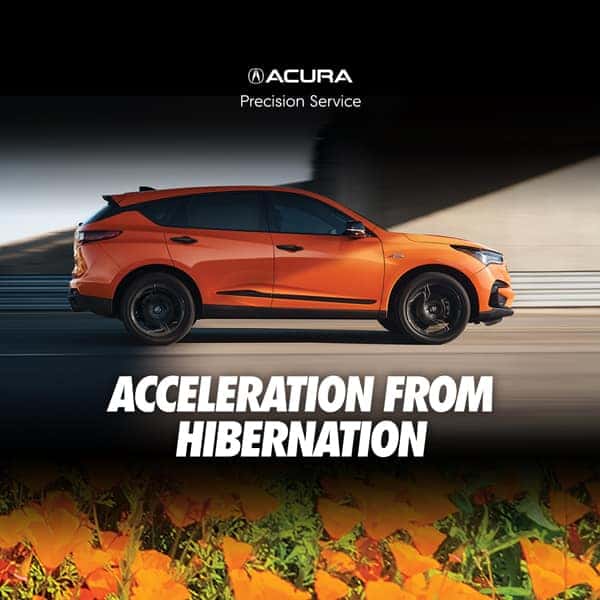 are necessary for maintaining a cool, ventilated engine, especially during the summer heat. 
Battery Tests – Winter weather forces batteries to work harder by slowing down chemical reactions, while summer heat intensifies corrosion and evaporates essential fluids. Now is the perfect time to test and replace any fading batteries accurately before getting stuck on the road. 
Tire Tread – Fresh tires are vital for a successful summer road trip. Our technicians at your local Acura dealership ensure that vehicles have the proper tread and tire pressure for a safe journey. Overinflated and underinflated tires can both cause performance issues while driving. 
Wiper Blades, Lights, and More – While your vehicle is in the shop, our team can also make any other essential replacements and improvements. We're happy to clean and replace headlights, install new wiper blades, refill wiper fluid and handle anything else drivers deem necessary. 
Schedule Acura Service Today at Your Local Acura Service Center in Chicago 
In order to prevent breakdowns as the temperatures continue to rise and just improve overall Acura performance, you will want to schedule your Acura spring service soon! You can also contact the nearest Acura service center to you to learn more about our seasonal services before scheduling your appointment!