Where to Buy Gap Insurance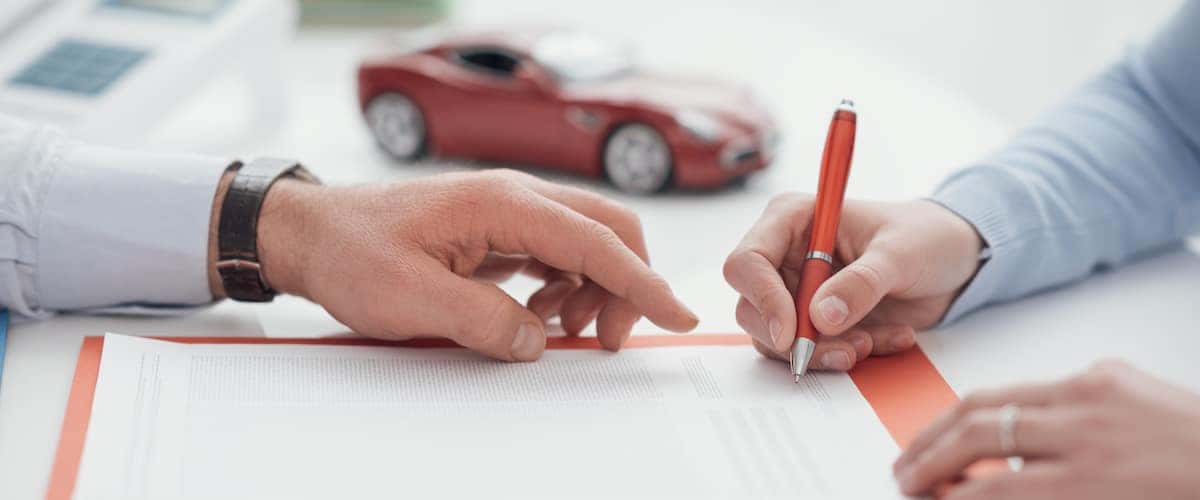 Wondering where to buy gap insurance, if you need it, and what it can cover? The finance team at your local Acura showroom will be happy to be of assistance, and we've even put together a quick guide to answer the following common gap insurance questions:
What is Gap Insurance?
Where Can I Buy Gap Insurance?
Can I Get Gap Insurance After I Buy a Car?
Why is Gap Insurance So Important?
What is Gap Insurance?
Buying a brand new car comes with plenty of benefits ranging from enjoying the latest technology to simply knowing you're the first owner. That said, new vehicles go through a relatively sharp period of depreciation over their first few years, and that's where gap insurance comes in.
If your car is ever stolen or involved in such a bad accident that it's written off, your insurer will only pay off what it's worth at the time. If you bought the car new, that amount will be less than what you paid, meaning there will be a gap between what you owe on the vehicle and what the insurer pays.
It is that gap that's covered by gap insurance.
Where Can I Buy Gap Insurance?
Wondering how to buy gap insurance? The first step is deciding on the right place to take it out. Luckily enough, there are several options when it comes to buying gap insurance, including:
From a Dealership: Pick up a new vehicle from a dealership and you'll have the option to include gap insurance as part of your deal. This is usually the most convenient option since the monthly cost of your gap insurance will simply be included with your other monthly payments.
From Your Auto Insurance Provider: Simply ask your current auto insurance provider and you'll generally find they offer gap insurance plans that can be tacked onto your existing coverage.
From an Online Insurance Company: There are several online insurance companies specializing in gap insurance. They can offer added flexibility, but finding a reputable company can be a challenge. Make sure you do your homework to ensure the company is legitimate.
Can I Get Gap Insurance After I Buy a Car?
While it's usually best to simply take out gap insurance at the dealership when you pick up your next new car, you might have decided it's something you want after making that purchase. So, can you get gap insurance after you buy a car? The answer depends on a few factors.
If you want to take out gap insurance from your current auto insurance provider, you must request it within 30 days of your vehicle purchase. If you want to switch carriers after the 30-day cut-off and already have gap insurance, most companies will honor that coverage.
If you choose an online insurance company, timelines can be more flexible. This means you can secure coverage after you've bought the car.
Why is Gap Insurance So Important?
If you're still wondering if gap insurance is even worth taking out, here are a few points to consider:
It Offsets Depreciation: Sharp depreciation can be a drawback of buying new, but gap insurance helps lower the risk of losing money by recouping the price that you purchased your vehicle at in the event of theft or a write off.
You'll Get a Good Replacement: If your new car is lost, you won't want to downgrade just to get a replacement. With gap insurance, you can drive home a like-for-like replacement.
It Can Pay Off Financing Costs: If the vehicle is financed, gap insurance can clear your outstanding balance to ensure you're not left out of pocket paying off more than the vehicle was worth.
Let Our Finance Team Help You Decide on the Right Insurance for Your New Vehicle
Need to know anything more about how to buy gap insurance? Simply turn to the team at your local Chicagoland Acura dealer. We'll always be happy to discuss anything from financing queries to current specials, so don't hesitate to get in touch today.
Latest from Chicagoland Acura Dealers
Yes, there will be an Acura TLX Type S, and one trim we at our Chicagoland Acura Dealers are particularly excited about is the 2023 Acura TLX Type S PMC Edition! Get all the details below!  Three different colors, including Curva Red, 130R White, and Long Beach Blue Pearl Copper 20-inch lightweight wheels Carbon fiber…

It's true; Acura is offering $500 in savings for recent college graduates to put toward the Acura they've had their eyes on for years. That's an entire monthly car bill or annual maintenance cost that young graduates don't have to worry about in the future.  We understand that graduation is a huge turning point…

For many years, Acura has offered a driving experience that is defined by elegance, power, and comfort. However, as the globe changes, so does the market for making cars, and Acura is no exception. This takes us to the most recent models and automobiles from the reputable maker, which smoothly combine the performance Acura is…