ELS STUDIO® Premium Audio System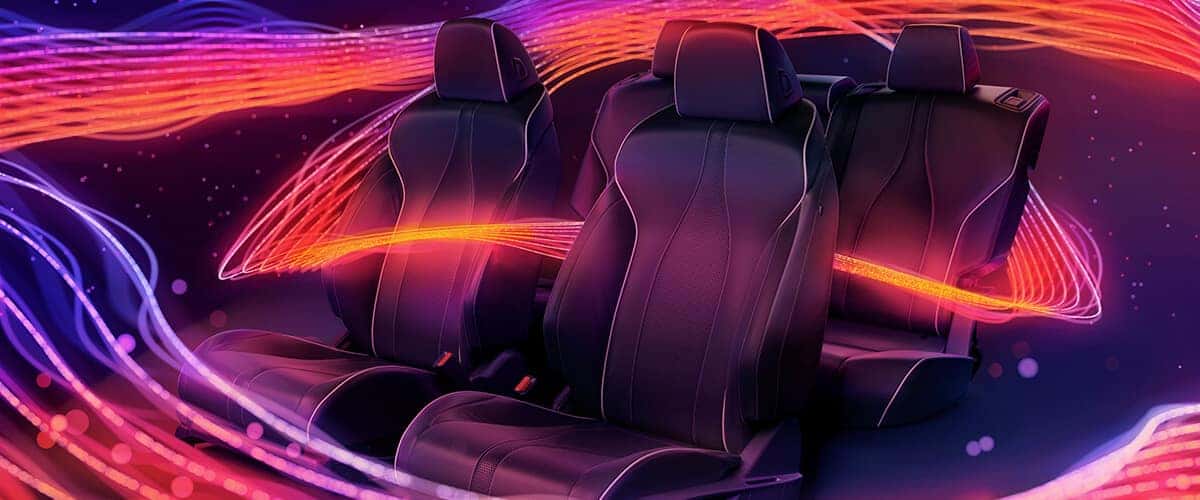 Check out the current lineup of 2020 Acura models, and you'll find mention of the leading ELS STUDIO® Premium Audio System, but what is ELS sound system? It's part of a partnership with Panasonic and saw collaboration with eight-time Grammy® Award-winning producer and engineer Elliot Scheiner and a team of top automotive and acoustic experts. The result is a sound system able to bring the realism and artistic intimacy of the recording studio to your everyday drive.
Who makes Acura ELS Sound System?
Elliot Scheiner has worked with some of the biggest names in music, including Eric Clapton, The Eagles, Steely Dan, and the Foo Fighters, so he was the perfect person to create an award-winning sound system.
What Brand of Speakers Does Acura Use?
ELS STUDIO technology works to recreate the experience of the recording studio using proprietary hardware and innovative acoustic technologies. Each model fitted with ELS STUDIO Premium Audio speakers is fine-tuned to bring out the unique characteristics of each piece of music using additional speakers strategically placed throughout the cabin to create a perfectly balanced experience no matter where you're sitting.
ELS STUDIO 3D® Technology
Acura RDX A-Spec and Advance Packages even offer an upgrade with ELS STUDIO 3D® sound, which features:
16 Channels
16 Speakers
710 Watts of Power
Four Ultra-Slim Highline™ Overhead Speakers
Upgraded External Amplifier
It uses patented Acoustic Motion Control™ software to optimize each speaker and deliver three-dimensional sound.
Business Insider's Car Audio System of the Year
It's easy for the ELS Studio sound system to appeal in isolation, but how does it match up against rival systems. According to Business Insider, it's one of the best around, which is why they've previously named it their Car Audio System of the Year. In the words of their lead reviewer: "I sampled the Acura ELS Studio 3D system in the all-new 2019 Acura RDX, and I was monumentally impressed."
Systems outpaced by ELS Studio came from:
Burmester
Bang & Olufsen 3D
Harman Kardon
Tesla Audio
Business Insider commented:
"the ELS Studio 3D sounds incredibly real. It doesn't sound like you're listening to a raw studio mix. But it creates a rich analog impression for music coming from digital sources. It's the kind of audio system that musicians appreciate because it can max out a mix, showcasing the skills of the players and singers as well as the engineers."
ELS Studio Acura Models
Now you've learned what makes the ELS Studio stand out even within the intensely competitive luxury sound system segment, you're doubtless wondering where it's available. The good news is you can find ELS Studio sound with all models in the Acura segment.
Here's a quick look at availability:
2020 Acura ILX: Available on Technology & A-Spec® with Technology Package.
2020 Acura TLX: Available on Technology, A-Spec, Advance Packages & PMC Edition.
2020 Acura RLX: Available on Technology Package.
2020 Acura RDX: Available on Technology Package & 3D Studio available on A-Spec & Advance.
2020 Acura MDX: Available on Technology, A-Spec, Advance Packages & PMC Edition
2020 Acura NSX: Standard.
Acura's Premium Audio System Delivers Award-Winning Sound Across the Lineup
You can sample Acura's premium audio system as well as precision performance and luxury comfort by taking a test drive from your local Chicagoland Acura dealer. For any further advice or to hear about current special offers, don't hesitate to get in touch today.
Latest on Acura Vehicles in Chicago
Here at your local Acura dealers, we celebrate the holidays by providing the most attractive offers of the year on our Acura models like the Acura RDX, Acura TLX, Acura ILX, and more. Experience a holiday tradition by gifting yourself or a loved one with the gift of performance this holiday season. From now…

The Acura TLX has been redesigned for the 2021 model year and is even more exciting than the previous model. For 2021 the Acura TLX gets an exterior facelift with longer, lower, and broader proportions. This new Acura car also has an updated rear-biased Super Handling All-Wheel Drive™ (SH-AWD)Ⓡ that provides more performance and…

Acura is looking to break into the luxury SUV market with its all-new 2022 Acura MDX Prototype. This new Acura SUV  is looking to rival luxury SUVs like the BMW X5, Mercedes-Benz GLE Class, and Audi Q7. The Acura MDX is getting a complete redesign for the 2022 model year. It will now be…