Can Acura Be Serviced at Honda Dealerships?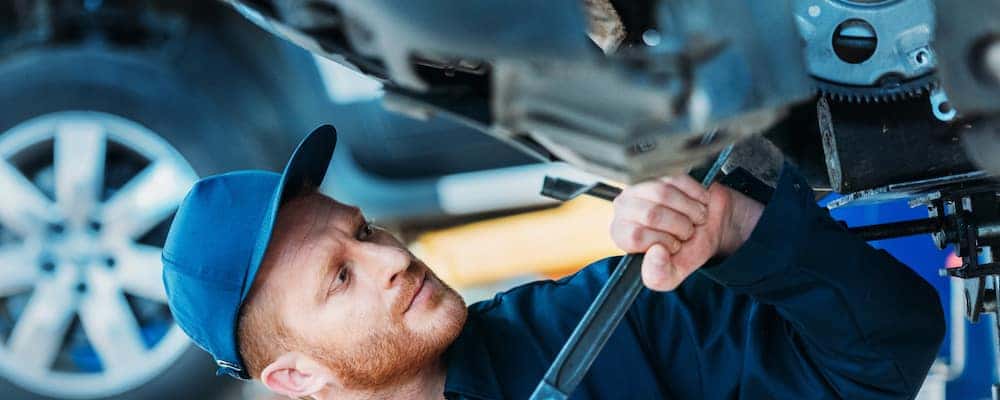 Most drivers already know that Acura is the luxury arm of Honda, so it's natural to ask this question: "Can Acura Be Serviced at Honda Dealerships?" The answer is yes – you can expect the same high level of servicing you'd get from an authorized Acura service center. However, you should make sure beforehand that your service will be covered by your Acura warranty whether you're going to a Honda showroom or a third-party auto shop.
Receiving Acura Service from a Honda Showroom
The team at your local Chicagoland Honda dealer can service all makes and models, which naturally includes Acura and covers everything from complex engine repairs to simple oil changes.
Since you're visiting an authorized Honda service center, you can expect to receive the attention of highly trained and experienced service technicians who know your vehicle inside and out. They'll use only the most state-of-the-art equipment and genuine OEM parts to keep your model running in prime condition.
As stated before, though, it's important you make sure your appointment is covered under your Acura warranty. Call beforehand if you have time, or check with Acura itself. If you're in a pinch, though, a Honda service center can help you out with your Acura repair needs.
Receiving Servicing from an Auto Shop
You won't find the same factory-trained technicians, and they won't necessarily use OEM parts and recommended fluids at a third-party auto shop. If you need to visit an auto shop for whatever reason, though, you'll likely be able to bring your Acura without voiding the warranty. Keep your receipts to show servicing has been carried out, and check with your dealer or Acura to make sure the repairs will be covered under warranty.
Acura Warranty Coverage
Acura has a lot of faith in each vehicle they produce, so they aren't shy about providing extensive warranty coverage. At present, every new Acura model comes with:
4 Year/50,000 Mile Bumper-to-Bumper Warranty
6 Year/70,000 Mile Powertrain Warranty
That level of coverage provides ongoing peace of mind and protects you from unexpected repair bills. Both warranties are transferable, so you'll find your vehicle more attractive to potential buyers if you ever come to sell.
Contact Us Directly for Any Further Information on Acura Servicing
Whether you want to enquire about OEM parts or arrange service, the team at your local Chicagoland Acura dealer will be happy to help. For any further advice or assistance, feel free to get in touch today.