Some of the Best Automotive Race Tracks Near Chicago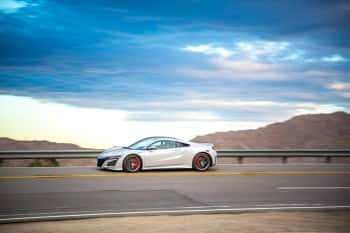 Do you live in the big city, but crave to take your vehicle on more high-speed adventures? Then you're in the right place. Stick with us as we tell you all about the great automotive race tracks in Chicago that anyone with a need for speed absolutely has to experience.
Get on the Track
It may come as a surprise, but even in the busy and bustling Chicagoland area, there are still plenty of places where you can get in some legal racing fun without traveling too far from home. Just a few of these stops you should add to your list are as follows:
Road America – Located in Plymouth, Road America is a track with plenty to offer. Classes are offered to teach the basics of racing; there are also camping opportunities and of course plenty of various track racing experiences to partake in.
Blackhawk Farms Raceway – This track located in South Beloit gives drivers plenty of ways to let off steam with auto and motorcycle racing options, as well as scheduled track days.
Autobahn Country Club – This membership-based track provides classes specific to their track, race days, and even go-karting; it's located close to home in Joliet.
Route 66 Raceway – For those looking for an audience, this track in Elwood sells tickets so visitors can enjoy racing as much as you do.
Sporty Racing Vehicle Choices
If you don't yet have a racing vehicle and are looking to get started, the 2017 Acura NSX supercar is a great place to start. Aside from great performance, one of the best things about this vehicle is that as long as it is not modified, it's protected under new car warranty, even if you take it to a track day. Don't just take our word for it—the senior editor of public relations for Honda, Sage Marie, says: "If the car is stock, the warranty covers it on a track just as it does on the street. No question. However, if the car is modified, say with slick tires or other components that would put higher stresses on the vehicle's parts and systems, then we would have to investigate the circumstances further."
If you're looking to start out with a vehicle a little less intimidating, you can also go for the 2018 Acura TLX or one of Acura's many other vehicles that will still satisfy your needs.
Get Your Racing  Wheels Today
Come down to your nearest Chicagoland Acura Dealers location to learn more about financing and any current offers we are running. You can also reach us by phone or online.