The Safest Luxury Vehicles in Chicagoland
The Safest Luxury Vehicles
in Chicagoland
Finding a vehicle that offers everything you desire gets easier every year, but that doesn't mean that all luxury vehicles have been endowed with equal capabilities. In particular, it's important to note that there remains a wide gulf between luxury vehicles when it comes to safety. Although manufacturers like Volvo, Mercedes-Benz, Cadillac, and Audi all have compelling options in their lineups, only Acura's models possess suites of safety features that are sure to satisfy. In fact, Acura was the first luxury manufacturer to have received 5-Star Overall NHTSA safety scores,* and it achieved this remarkable benchmark all the way back in 2009! This manufacturer retains its leg up over the competition to this day, and in many respects, the gap between Acura and other companies has widened. We're not the only ones who want to celebrate what Acura has to offer. In a recent comparison put together by the experts at Kelley Blue Book, the Best Safety Rated Luxury Vehicles of 2018,** two of Acura's vehicles received top honors in a competitive lineup of 17 different luxury vehicles. Find out just what makes Acura's vehicles so exceptional by reading on!
Top-Tier Active, Passive, and Driver-Assist Safety Features
Technology is advancing faster than ever, and of course, Acura has found plenty of ways to put these recent developments to effective use. Each of this manufacturer's vehicles comes equipped with active, passive, and driver-assist safety features that you won't find in competing models! Below, we've highlighted some of Acura's most exciting safety options.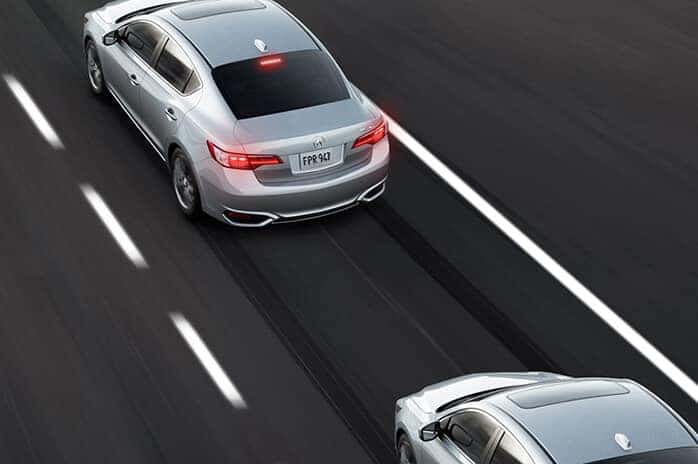 Collision Mitigation Braking System: The Collision Mitigation Braking System is an integral component in the celebrated AcuraWatch safety suite, which uses the power of artificial intelligence in order to make the roads safer for everyone. CMBS utilizes cameras, sensors, and radar in order to keep track of your vehicle's location in relation to potential dangers. Upon detecting a potential collision, the CMBS gives the driver a visual warning, and, if necessary, even engages the brakes automatically.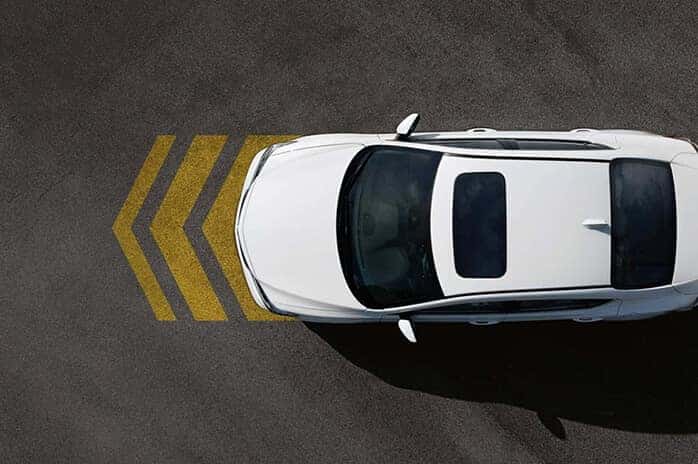 Adaptive Cruise Control: AcuraWatch also includes adaptive cruise control technology, using many of the same tools that the CMBS relies on, but ACC can provide even greater utility. With ACC, you can simply select your preferred speed and ideal follow distance and let your Acura's onboard computer take care of the rest.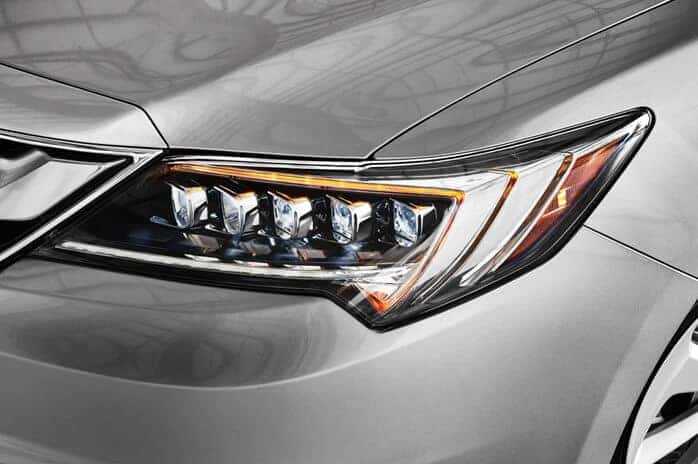 Jewel Eye LED Headlights: Improving the driver's visibility is a surefire way to increase their safety. To that end, Acura has outfitted many of their vehicles with Jewel Eye LED headlights, which combine fog lights, automatic-dimming technology, and ultra-bright LEDs.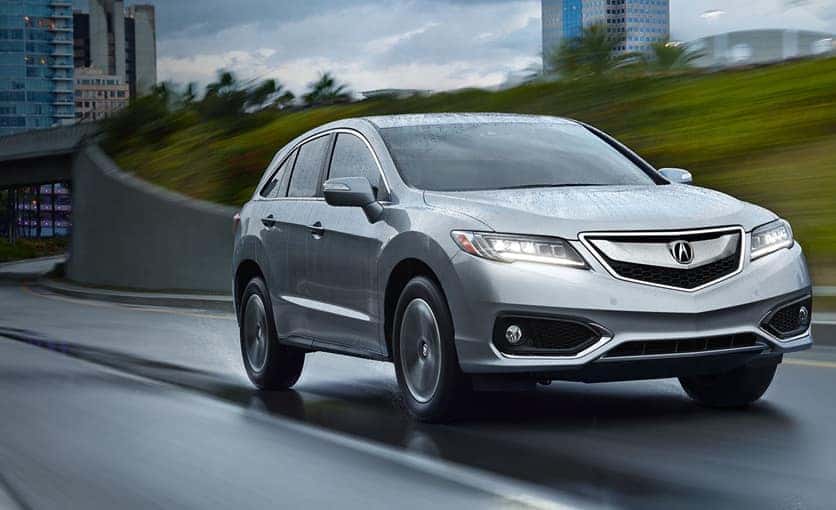 Vehicle Stability Assist: No matter where your life takes you, you'll be glad to have VSA on your side. This technology is able to engage each of your Acura's wheels independently of the others, providing greater stability and security on sharp turns, long curves, and inhospitable terrain. What's more, VSA automatically adjusts for over- and understeering, helping you remain on the straight and narrow.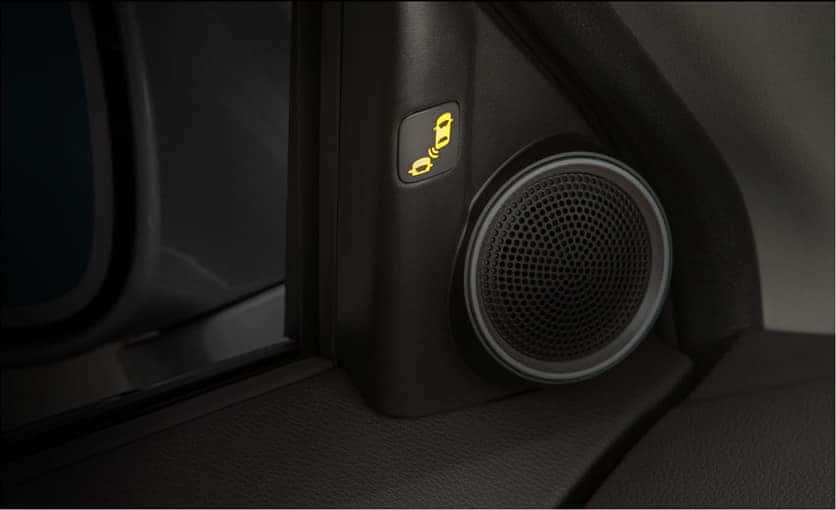 Blind Spot Information System: With Acura's blind spot information system, you'll enjoy immediate audiovisual alerts whenever a vehicle enters your blind spot. A small red indicator located on each of your side-view mirrors will light up when radar detects an oncoming automobile. If you activate your turn signal while this indicator is active, a beeping warning lets you know that you should stay in your lane.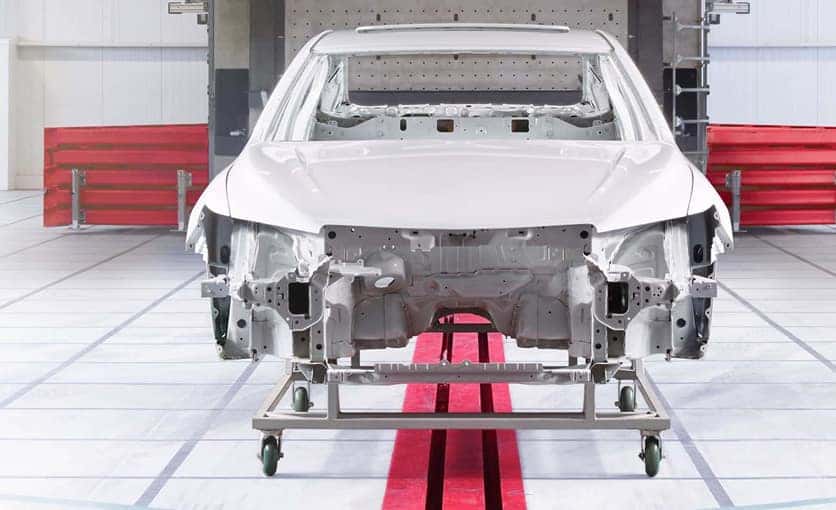 Advanced Compatibility Engineering (ACE) Body Structure: ACE body structure provides the necessary foundation for all of Acura's high-tech safety features. Vehicles that have been designed with ACE possess a frame composed of ultra-rigid and collapsible materials that absorb the energy from collisions and provide greater protection to those seated in the cabin.
Take an Acura for a Test Drive!
Chicagoland drivers who like what they see in Acura's lineup can take their favorite vehicles for a test drive today! Acura's exciting lineup includes some of the safest luxury vehicles on the market today, and when you're behind the wheel of one of their models, you're sure to love how you feel. Contact us today to explore our current offers and financing options, and once you've seen enough, stop in to your local Chicagoland Acura Dealer to learn more.