Reap the Benefits of Award-Winning Acura Residual Value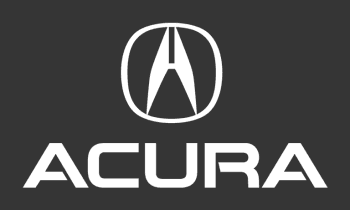 Whether you're looking to lease a vehicle or purchase one, you've likely heard the words "residual value" over the course of your search. Residual value is an important factor in vehicle acquisition, as it directly affects the amount of your monthly payment if you're leasing an automobile, and it affects resale value if you're purchasing a vehicle.
In comparison with luxury vehicles from rival companies, Acura residual value is consistently higher. In fact, the Acura brand won a prestigious award for outstanding residual value in 2016.
What Is Residual Value?
Put simply, residual value means value that is left over. In the context of a vehicle lease or purchase, it is the amount of value a vehicle is anticipated to retain after years of being driven. If you purchase a car and it has a predicted residual value of 60% after 36 months of being driven, that means the car will lose 40% of its original value after 36 months on the road, but it will also retain 60% of its value. That 60% of value retained is the residual value.
When you're leasing a vehicle, residual value is used in calculating your monthly payment amount. You're essentially paying for the amount of value the vehicle will lose while you're driving it, so the higher the residual value of the automobile you're leasing, the lower your payment will be.
Residual value is also important when you're buying a car. The higher the residual value of a vehicle, the more you'll be able to resell it for down the road.
Big Winners
For 2016, Acura was the winner of Edmunds' overall "2016 Best Retained Value" award in the luxury class for the exceptional residual value of its models.
Three Acura vehicles further received honorable mentions in the model-level awards given by Edmunds: the Acura ILX, the Acura RDX, and the Acura MDX.
Experience Award-Winning Value
To explore Acura's lineup of award-winning vehicles and to enjoy exceptional value in your automotive lease or purchase, visit the team at your nearest Chicagoland Acura Dealers location. We'll get you behind the wheel of the high-quality, high-value luxury vehicle you've been dreaming of!