Acura Releases More Details About the Brand-New NSX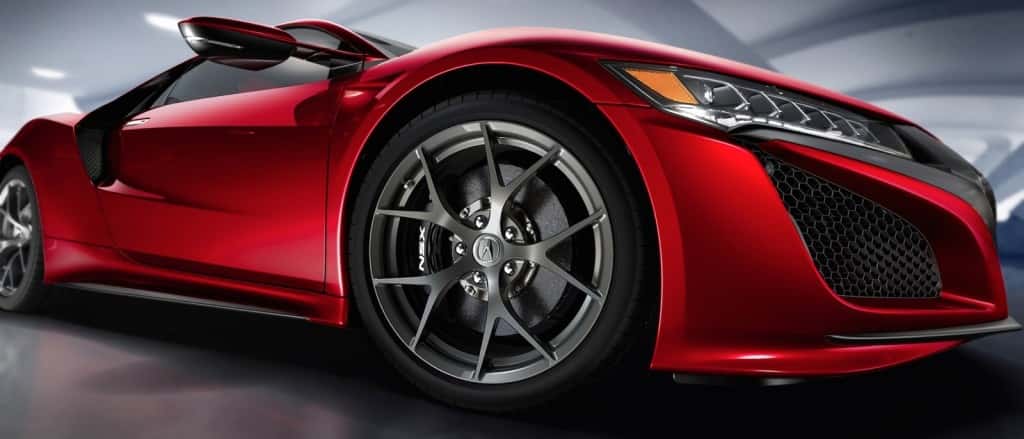 Acura enthusiasts have been eagerly awaiting the release of the newly redesigned NSX since the NSX Concept made its debut at 2012's North American International Auto Show in Detroit. The following year, an even more improved NSX Concept was displayed at NAIAS 2013, where it was promised that the vehicle should be showroom ready about two years from now.
Other than that, there weren't too many details such as release date, engine type or price that were given at the time. It is known that the NSX will be a gas-electric hybrid and will be equipped with a type of V-6 engine, but little is known besides that. In a conference call, chief engineer on the NSX Ted Klaus, revealed a little more information about this mysterious new model.
Klaus said that there is a date in mind for the release of the NSX, but he kept that information secret. He did say that there is a specific schedule for the vehicle's development and that the development is taking place in Ohio, while the powertrain is being handled in Japan.
As far as the manufacturing of this vehicle, there is still little information available other than only 100 employees will be working on its production. It will be assembled at the currently under construction Performance Manufacturing Center in Marysville, Ohio. It is not likely that a large number of the new NSX model will be built.
Klaus also discussed the how the vehicle is being designed and its role in the sports car market. He talked about the concept of "human fit," which is focusing on the driver when designing a vehicle. This idea has guided the production of the NSX, which will be created to be user-friendly and a pleasure to drive.
As of right now, there is not too much more that is known about this highly anticipated automobile. Drivers will have to anxiously wait for the rest of the details to be publicized.
Visit Any Chicagoland Acura Dealer for More Information
While you are waiting for the NSX to be market-ready, there are plenty of other great Acura vehicles to consider. Be sure to stop by a Chicagoland Acura dealer today and speak to a knowledgeable and friendly member of our sales staff. They are happy to assist you or help schedule a test drive.
Chicagoland Acura Dealers includes Joe Rizza Acura, Acura of Libertyville, Muller's Woodfield Acura, McGrath Acura of Westmont, Continental Acura of Naperville, Arlington Acura in Palatine, Ed Napleton Acura, McGrath Acura of Morton Grove, Pauly Acura, McGrath Acura of Downtown Chicago, and Muller Acura of Merrillville