Acura RDX vs. Ford Edge

The 2019 Acura RDX and the 2018 Ford Edge are both crossover SUVs with comfort, convenience, and technology features inside that make day-to-day driving a lot more luxurious. But which vehicle gives drivers the better overall deal? The 2019 Acura RDX achieves a better fuel economy, has a higher residual value, and comes at a lower price versus a comparably equipped Ford Edge. Kelley Blue Book notes that amidst changes to this year's RDX model, "What hasn't changed is the RDX's impressive value for the dollar."
Fuel Economy
For drivers who want to drive a fuel-efficient vehicle, consider the Acura RDX which achieves better estimates than the Ford Edge. Driving a fuel-efficient vehicle is not only a better option for the environment, it also saves time and money with less frequent visits to the gas station and more time spent on the road.
RDX – 22 city / 28 highway / 24 combined mpg*
Edge – 17 city / 26 highway / 20 combined mpg
Residual Value
The RDX also has a higher residual value projected after 36 months and 60 months compared to the Edge. The Edge will lose its value more quickly, which negatively affects resale value and leasing agreements. After 36 months, the RDX will have a residual value of 59% compared to just 39% for the Edge. And after 60 months, the RDX maintain 44% residual value, whereas the Edge will drop down to just 25%.
Comparably Equipped Price
The RDX also features more equipment aspart of its standard offerings. Features such as adaptive cruise control, noise and sound cancellation, power moonroof, power front seats with lumbar support, LED headlights, and more are standard on the RDX but missing from the Edge. Comparably equipped, the Acura RDX Standard is priced at $38,295** while the Ford Edge Titanium RDW is $39,910.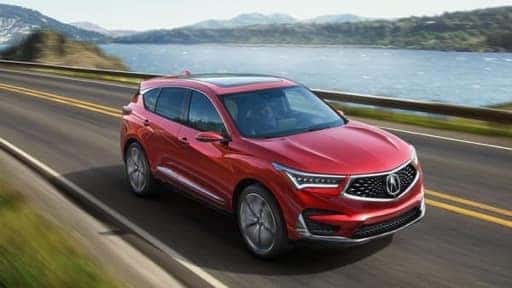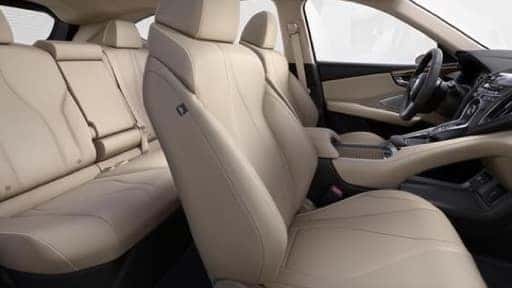 Test Drive Today
Learn more about the 2019 Acura RDX by contacting us or by visiting your nearest Chicagoland Acura dealer. Explore our current offers and sit behind the wheel with a test drive today!