Entertainment Features of the 2019 Acura RDX
Entertainment Features of the 2019 Acura RDX
Acura's all-wheel drive vehicles have it all! The 2019 Acura RDX's luxurious entertainment features belie its status as a rough-and-tumble off-road-ready crossover SUV, and once you've seen what they can do, you'll quickly see why it's earning the praise of families across Chicagoland. This year's RDX comes loaded with more technology and convenience features than you'll know what to do with, and you'll master them all with its all-new True Touchpad interface! According to the writers at CNET's Roadshow blog, it's "much easier to use than other touchpad-based infotainment systems," so you'll have more time and energy to focus on the things that really matter!
RDX Entertainment Features
With the Acura RDX's entertainment features, you and your passengers will have more fun every time you get on the road! Three available stereo systems, an innovative driver interface, and tons of exciting ways to play your music distinguish the RDX from competing crossovers. Even the baseline Standard package offers plenty for you to get excited about!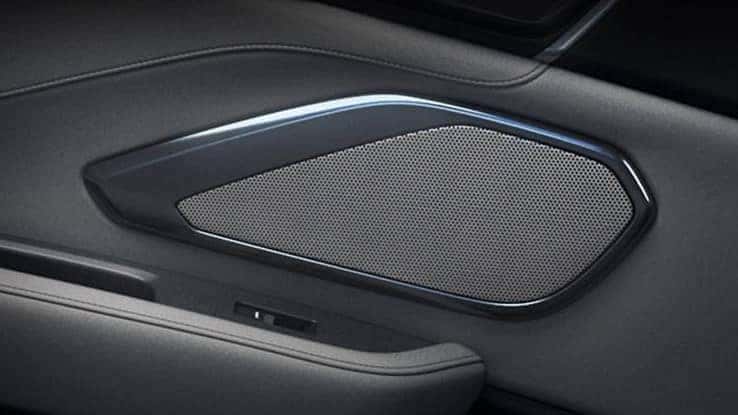 Premium Audio Systems: The standard RDX comes equipped with a 9-Speaker Acura Premium Audio System. A 12-Speaker ELS-Studio Premium Audio System is offered with both the Technology and A-Spec Packages, while the Advance Package includes an even more impressive 16-Speaker ELS-Studio Premium Audio System. No matter which you settle on, you'll enjoy a cabin full of high-fidelity sound.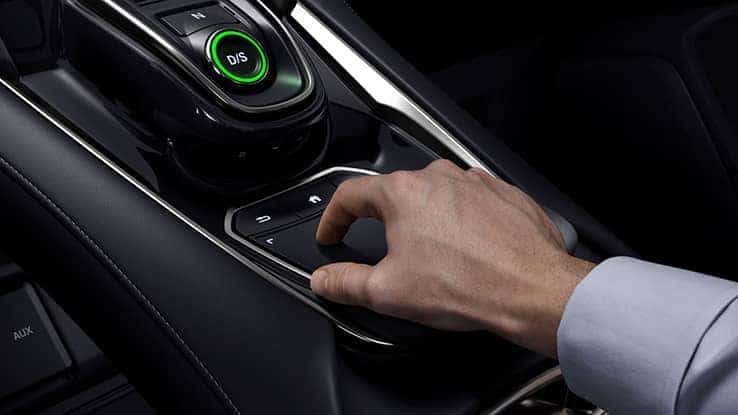 True Touchpad Interface: Acura's all-new True Touchpad Interface connects to the RDX's 10.2-Inch full HD Center Display, so you'll feel like the master of your own domain. This ultra-responsive and intuitively designed touch pad is all you'll need to control your favorite features and capabilities, without ever taking your eyes off the road! Both are standard on every model.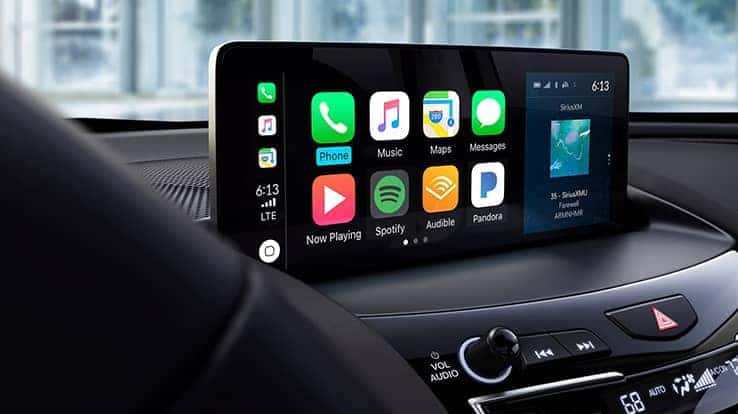 Apple CarPlay: When you connect your iPhone to your RDX's driver interface, you'll be able to explore and play every audio file on your device through your HD Center Display. You'll do even more with your phone when you connect with Siri Eyes Free technology—and these features are both included without upgrades.
Stay Connected in the RDX
People are counting on you to keep in touch, and that doesn't change when you get on the road! This crossover is available with a variety of connectivity features that make it easier to stay in the loop, and the Acura RDX's Navigation system will help you reach your destination at the right time, every time.
Acura RDX Navigation: Drivers who upgrade to the RDX's Technology Package can take advantage of the Acura Navigation System with 3D View. It's controllable with the True Touchpad interface or with built-in Voice Commands, and with HD Digital Traffic updates there won't be anything to slow you down.

Mobile Hotspot Capability: When you drive the RDX, you and your passengers will enjoy a seamless connection to the news sources, social media, and websites that you love the most. Every RDX hosts a mobile hotspot that you can activate with a subscription.

SMS/MMS/Email Capability: Even the Acura RDX's baseline trim can help you read and respond to SMS messages, MMS messages, and emails on the go—turning these otherwise dangerous distractions into a normal part of any drive!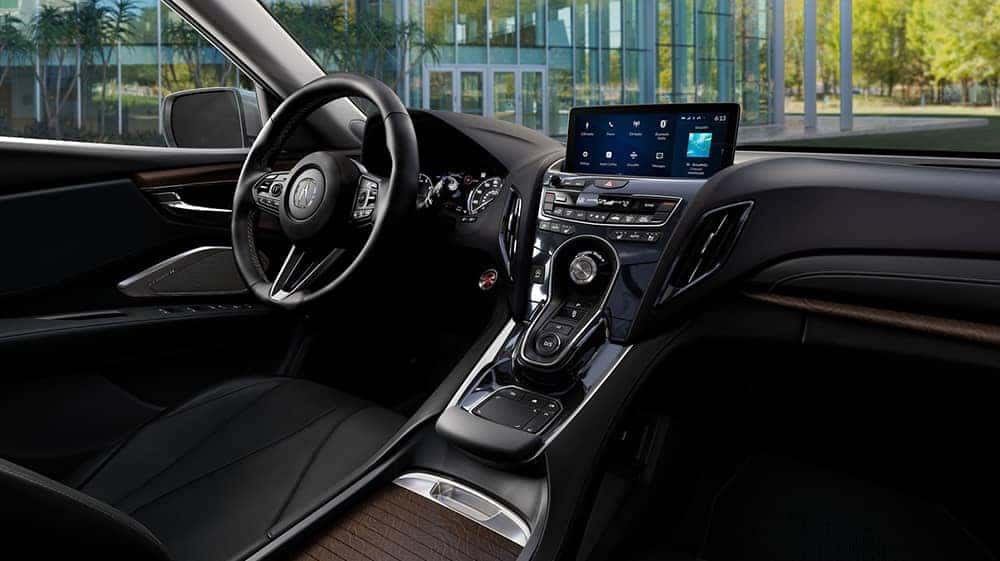 Comfort and Convenience at Your Fingertips
Technology touches every aspect of our lives, and the engineers and designers at Acura have considered every aspect of the touring experience. Whether you're accessing features, getting on the road in a hurry, or just trying to find that perfect temperature, there's an easy, convenient way to do so in the RDX.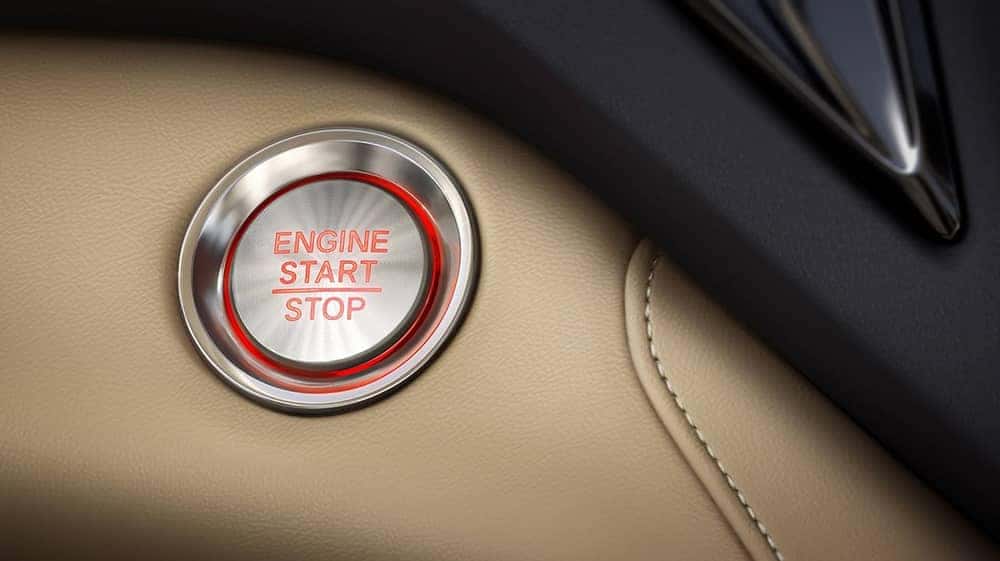 Natural Language Voice Recognition: With Natural Language Voice Recognition, your RDX's onboard computer will work with you and learn how to perfect its responses to your commands. The system utilizes artificial intelligence to build a driver-vehicle relationship that can't be beat.

Personalized Keyless Access: The RDX's keyless access system enables you to lock or unlock your doors by pressing the door handle with your key fob in your pocket! When you do, your RDX will recall your seating, steering, temperature, and music preferences, so you won't have to waste time reprogramming.

GPS-Linked Dual-Zone Climate Control: Every RDX comes standard with a Dual Zone Automatic Climate Control System with Humidity Control and Air Filtration. Both the driver and the front passenger can set their preferred temperature and let the system take care of the rest. Those who equip the technology package will have their settings linked to a GPS, which will account for weather conditions too.
Experience the Acura RDX Technology Features for Yourself!
When you drive with Acura, it's easy to get everything you desire from your next luxury crossover! The 2019 Acura RDX's entertainment and technology features make it one of a kind, and you can take it home for a great price when you take advantage of our current offers. Pay a visit to your local Chicagoland Acura dealer to spend some time behind the wheel today!