Performance Features of the 2018 Acura RDX
Fuel Economy, Horsepower, and Torque in the RDX
The 2018 RDX may be Acura's smallest SUV, but with a standard 3.5-Liter V6 engine, it has an outsized personality. This crossover's drivetrain also includes a 24-Valve SOHC i-VTEC valve train, Drive-By-Wire Throttle Control, and a 6-Speed Automatic Transmission with Sequential SportShift Paddle Shifters. When all these components are working together, the 2018 Acura RDX's horsepower and fuel economy ratings give it an edge that Chicago's drivers are sure to appreciate.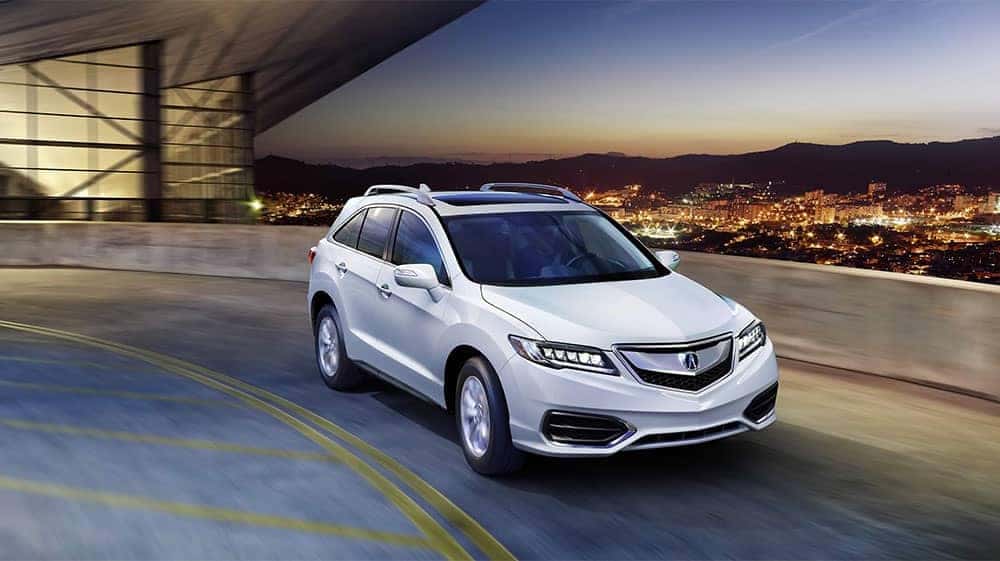 2018 Acura RDX with Accessory Roof Rails
3.5-Liter V6 Engine: All five of the Acura RDX's trim levels come standard with a 3.5-Liter port injection V6 engine that produces 279 hp at 6200 RPM and 252 lb.-ft. of torque at 4900 RPM. Features like all-aluminum construction and a hollow camshaft make this engine as light as can be. It's been designed with Variable Cylinder Management that can shut off the cylinders at highway cruising speeds, ensuring improved efficiency.
6-Speed SportShift Automatic Transmission: The RDX features a Sequential SportShift Automatic Transmission that includes a Manual Driving option. You'll also be able to take advantage of Steering Wheel Mounted Paddle Shifters that will improve your ability to change gears right away. Grade Logic Control improves the transmission's performance when the RDX is going up or downhill, and this feature also comes standard on every trim.
EPA Estimated Fuel Economy: With standard 2WD engaged, this year's RDX gets 20 mpg city, 28 mpg highway, and 23 mpg in combined city/highway settings**. All-Wheel Drive gets you 19 mpg city, 27 mpg highway, and 22 mpg combined**.
Handling, Suspension, and Drivability
You'll love every moment you spend behind the wheel of the 2018 Acura RDX. This crossover offers a smooth, responsive driving experience that none of its competitors can match, and with All-Wheel Drive available in every trim level, you can be sure that the model you choose will perform to your satisfaction. We've broken down the components that make the RDX so drivable:
All-Wheel Drive with Intelligent Control: As noted above, All-Wheel Drive is available as an upgrade on every RDX trim level. This drive system also includes Intelligent Control, which monitors your All-Wheel Drive and helps to ensure improved fuel economy by transferring power back and forth between your front and rear wheels.
Vehicle Stability Assist: When you're rounding a curve or coming into a sharp turn, you'll benefit from the RDX's Vehicle Stability Assistance. A degree of independent control over each wheel enables the RDX to direct power to the locations where it's most needed, helping you keep your balance and your traction when you're moving through difficult terrain.
Sport Mode: The RDX's standard 6-Speed Sequential SportShift Automatic Transmission includes a built-in Sport Mode setting. Sport Mode offers quicker acceleration, and when you utilize your steering wheel mounted paddle shifters with this feature engaged, you'll enter into full manual mode.
Suspension, Wheels, and Brakes: The RDX has been built with 4-wheel Independent MacPherson Strut Front and Multi-link Rear Suspension, as well as a Front Stabilizer Bar, a Rear Stabilizer Bar, and Front and Rear Disc Brakes. High-Performance All-Season Tires and 18-Inch Alloy Wheels both come standard.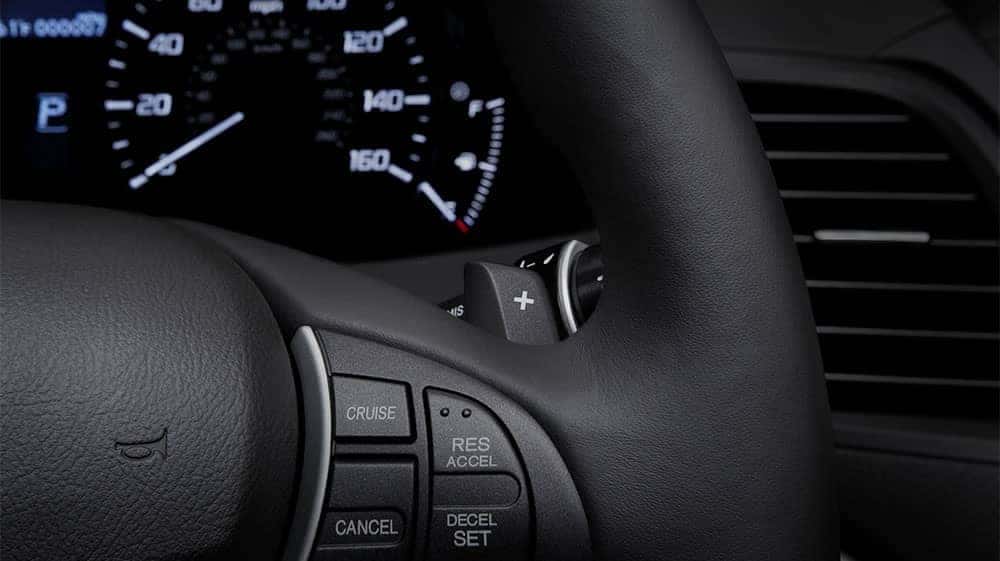 2018 Acura RDX 6-speed automatic transmission with Sequential SportShift Paddle Shifters