What Is Precision All-Wheel Steer with Agile Handling Assist?

A lot of times we may look at lists of available and standard features for vehicles and be completely at a loss for what the feature does or how it can improve our driving experience. When this happens, we're often left assuming that it's a feature we would be better off without. This isn't the case with Precision All-Wheel Steer with Agile Handling Assist. It may sound intimidating at first, but the benefits of this system when broken down are clear and show why you absolutely want to equip your vehicle with this kind of capability. Stay tuned as we clue you in on what this system does, why, and how it can improve your life.
The Benefits of P-AWS with Agile Handling Assist
When broken down, the Precision All-Wheel Steer system, also known as P-AWS, and the Agile Handling Assist system are fairly easy to understand and see how they clearly enhance your driving experience. So, to begin, the P-AWS system is specially designed for Acura vehicles and aims to provide enhanced levels of handling and control of the vehicle. To do this, this first-of-its-kind system works to provide fully independent rear steering by allowing for independent adjusting of the toe angles of the rear wheels.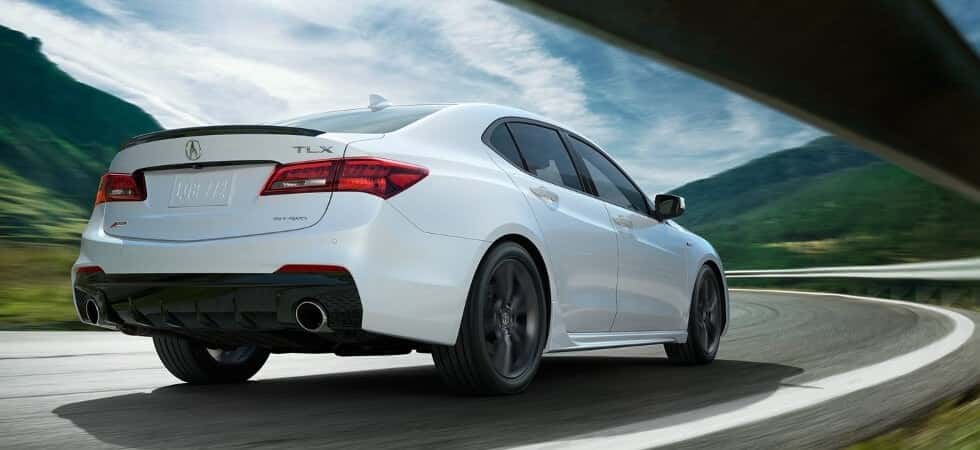 In other words, the rear wheels have the ability to angle themselves in different ways to provide for better, cleaner turning and lane changing, and a wider range of maneuverability when reversing the vehicle. The Agile Handling Assist system works hand in hand with P-AWS to further enhance the ease with which the vehicle makes turns by applying braking pressure to front and rear wheels on the inside of a turn, which makes turning tight corners much more precise. In the end, the goal of these two systems is to make your driving experience more laid-back, enjoyable, and easier to control.
Explore P-AWS in Depth at Chicagoland Acura Dealers
Not every model of Acura vehicle is currently equipped with P-AWS and Agile Handling Assist, but the 2018 Acura TLX and 2017 Acura RLX are, and the increase in performance and handling you can see in the TLX and RLX show how much of a difference the system makes. Stop by a Chicagoland Acura Dealer near you today or contact us online to learn more about these vehicles, current offers, and financing options.