Acura Launches 'NSX Insider Experience' for Owners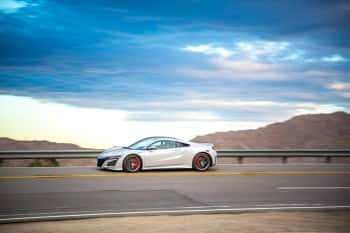 No manufacturer treats their drivers better than Acura. The 2017 Acura NSX has been a hit with Chicagoland drivers, and now, those who've decided to purchase this luxury supercar are being offered an all-new, once-in-a-lifetime opportunity. As noted by the writers at Motor Trend, "In an age of locally sourced food and organic global marketing, Acura is offering a new service for car connoisseurs who want to know where their new NSX hybrid supercar is being crafted." With the NSX Insider Experience, drivers will be able to observe their vehicle's construction in person at Acura's Performance Manufacturing Center in Marysville, Ohio! This is one trip that you won't ever be able to forget.
What Can You Expect from the NSX Insider Experience?
There's plenty that makes the 2017 Acura NSX unique. Many drivers already know that the NSX offers technologies, interior features, design elements, and safety features that can't be found on any other car, but this isn't all that distinguishes it from the competition! Less common is the knowledge that the NSX is the only supercar manufactured entirely within the United States of America. This means that Chicagoland drivers who opt for the NSX Insider Experience will be able to view every aspect of the design process, from engine assembly to branding! You'll meet the highly trained engineers who've made the NSX's unparalleled performance possible, and you'll be able to place the Acura logo on your very own vehicle. Excitingly, this experience also affords drivers the opportunity to take the NSX out on the track at the Transportation Research Center, where they'll get a full sense of what precision crafted performance really means.
NSX drivers can choose from six different Insider Experience packages, which start at just $2,700! No matter which option you choose, tour details, travel arrangements, and hotel accommodations will all be handled by your personal Acura NSX concierge. Your guide will meet you as soon as you arrive on site, and they'll help you explore all of the area's finest dining and evening entertainment options.
Drive the NSX Today!
Chicagoland drivers can begin to explore the 2017 Acura NSX by taking it for a test drive at a Chicagoland Acura Dealers location near them! If you like what you see, take advantage of the NSX Insider Experience to get exclusive access to the making of a supercar.