Cargo Storage and Accessories in the 2018 Acura MDX
Cargo Storage and Accessories
in the 2018 Acura MDX
Chicagoland's drivers shouldn't have to choose between peak performance and ample cargo storage space, and they can have both in the 2018 Acura MDX. The experts at Kelley Blue Book have written that "the 2018 Acura MDX offers comfortable people space and impressive cargo volume," and with versatility offered by this SUV's 60/40-split rear seating, you'll always be able to strike the perfect balance between comfort and capability. This three-row luxury SUV is available with three unique packages, and what's more, it's available with a vast array of interior and exterior accessories. In the MDX, you'll have everything you need to start the adventures you've always dreamed about.
An Interior Configuration for Every Scenario
Getting the most out of your 2018 Acura MDX is easy to do, especially when you know how to take advantage of its interior features. Every MDX comes equipped with two rear rows of 60/40-split collapsible seating, but even with every segment in its upright position, you'll still have access to 15.3 cubic feet of storage space. Folding down the third row will nearly triple your available area to 43.4 cubic feet, and when you also collapse your second-row seating, you'll more than double your total available space once again. At maximum, the MDX offers more than 90 cubic feet of cargo storage space, and that makes it versatile enough to help you tackle any job. A power tailgate comes standard no matter which package or upgrades you select.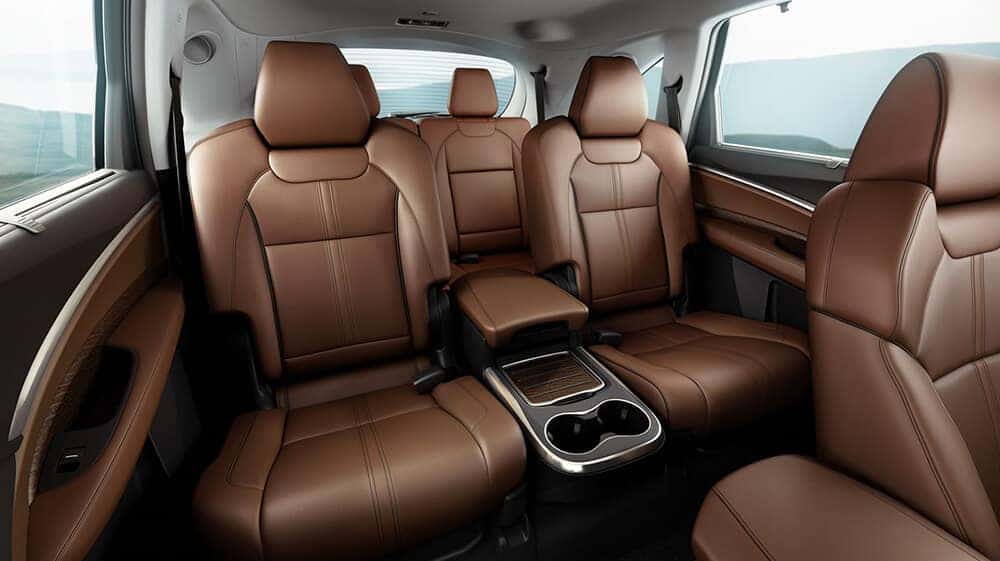 Customizing Your Interior
The 2018 MDX is available with 13 different interior accessories, and together, they can help you protect your investment and maximize the benefits of your vehicle's cargo bay. These offerings include: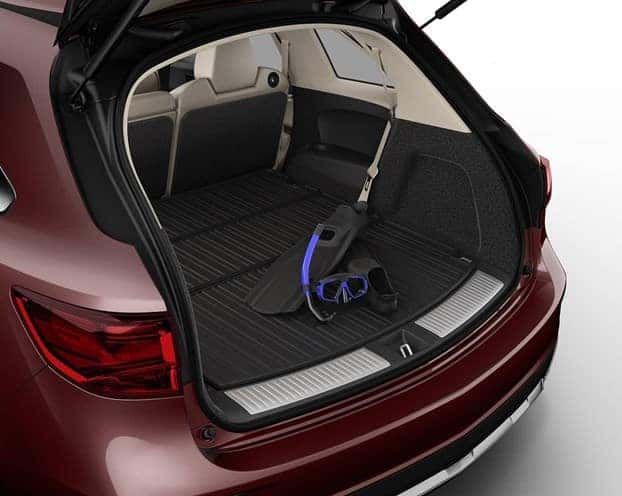 Living Hinge Cargo Tray: You can keep wet and messy equipment from damaging your MDX's rear storage space with this foldable cargo tray. This accessory fits perfectly behind the MDX's third row of seating.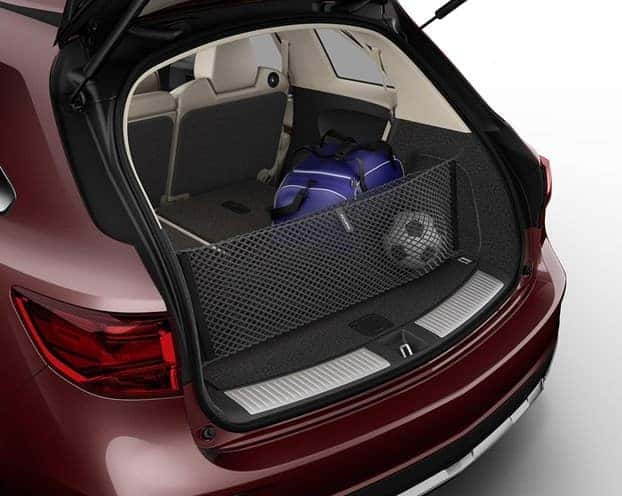 Cargo Net: Quickly and easily secure your cargo with this affordable, flexible cargo net. It's the perfect tool for tying down bulky cargo and equipment that has a tendency to move around. When you're not using the net, simply sweep it to the side!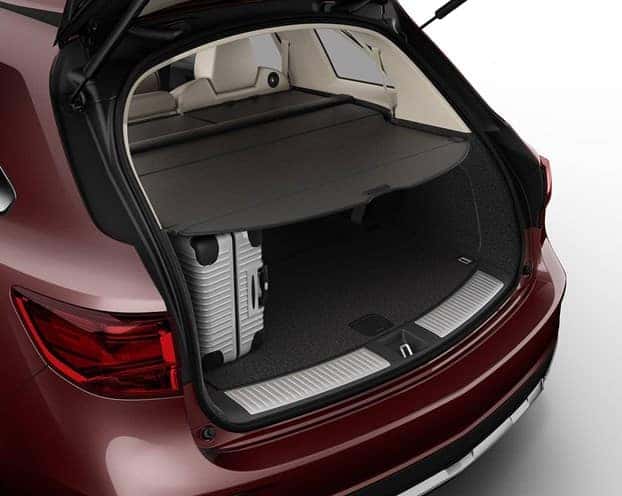 Cargo Cover: Protect your cargo from sun damage and from prying eyes with this easy-to-use cargo cover. It pulls out from the back of the third row to offer complete coverage for your storage bay.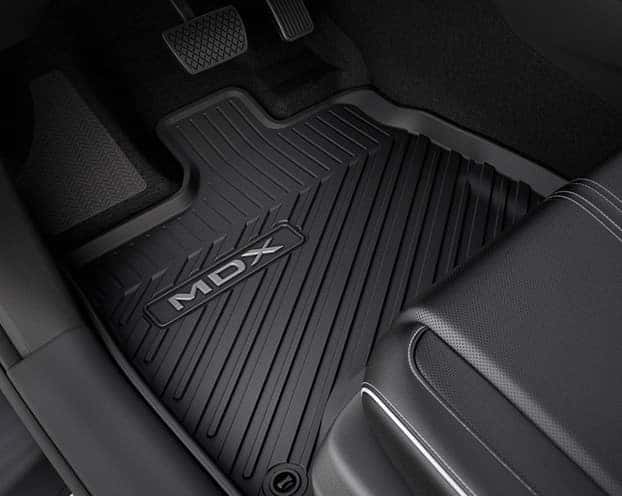 High Wall All-Season Floor Mats: Whether you're stepping out of the winter snow or getting back on the road after a muddy summer's day, you'll be glad you equipped these protective floor mats. First- and second-row floor mats are included in one accessory upgrade, and third-row floor mats are offered separately.
Expand Your Options with Exterior Accessories
Chicagoland's most adventurous MDX drivers would do well to explore the vehicle's exterior accessories. The 23 options grouped under this heading are perfect for those who play outdoor sports and haul heavy equipment. Here are just a few:
Trailer Hitch: This setup includes either a 1 7/8-inch or a 2-inch ball, as well as a draw bar, a retaining pin, a clip, and a grille. With this accessory equipped, you'll be able to tow up to 3,500 pounds.

Cross Bars and Roof Rails: When paired with the accompanying cross bars, the Acura MDX's chrome aluminum roof rails make securing cargo to your rooftop as easy as can be. This SUV's aerodynamically designed cross bars can carry a load of up to 165 pounds.

Sport Attachments: Every MDX can be equipped with a trailer hitch mount bike attachment that can secure and transport two full-size bicycles. With cross bars and roof rails, the MDX can also be equipped with a snowboard attachment, a surfboard attachment, and a kayak attachment.

Roof Box: If you often find yourself transporting equipment that can't be stored easily in the cargo bay or tied to the roof, then you'll love this short roof box, which offers 13 cubic feet of storage space and a maximum capacity of 80 pounds.