2018 Acura ILX Performance Features
Engine
The Acura ILX is powerful and capable on the road thanks to a dynamic engine under the hood. The ILX is powered by a 2.4L direct injection DOHC i-VTEC 4-cylinder engine that produces up to 201 horsepower at 6800 rpms and 180-lb-ft of torque at 3800 rpms. And paired with an 8-speed dual-clutch transmission, the power generated under the hood is expertly sent to the front wheels to produce unmitigated power and efficiency. The transmission also features Sequential Sport Shift paddle shifters, to give you more control behind the wheel and make driving engaging and fun.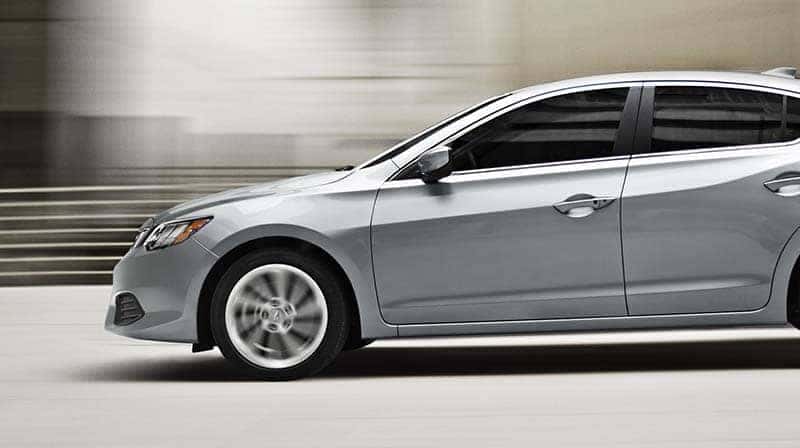 Fuel Economy
You'll drive long distances before it's time to refuel your ILX. Whether you're in stop-and-go traffic or on a deserted stretch of highway, the ILX achieves impressive fuel economy—and that's good news for your wallet and the environment. The EPA estimates that the ILX will earn 25 mpg* in the city, 35* on the highway, and 29 combined mpg*.
Suspension
The suspension systems are engineered to give the ILX improved handling and performance. It features a combination of MacPherson struts for the front as well as a multi-link rear structure, and both are tuned to produce an enhanced ride quality. Amplitude Reactive Dampers that utilize two pistons act as dynamic shock absorbers, digesting road imperfections while offering smooth and rigid stability.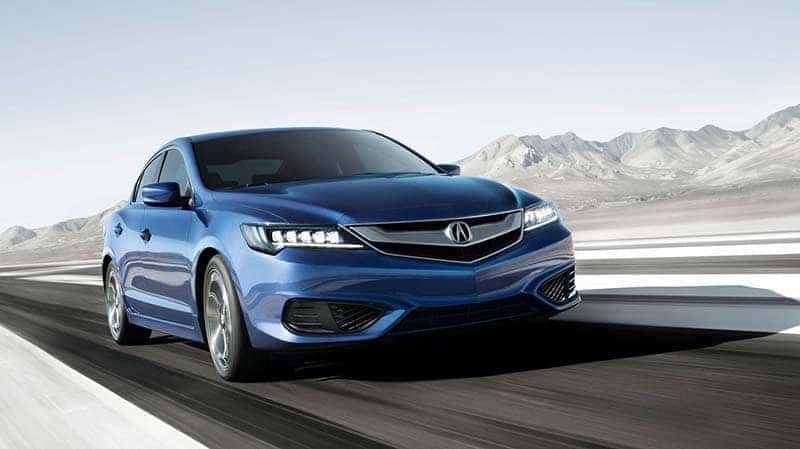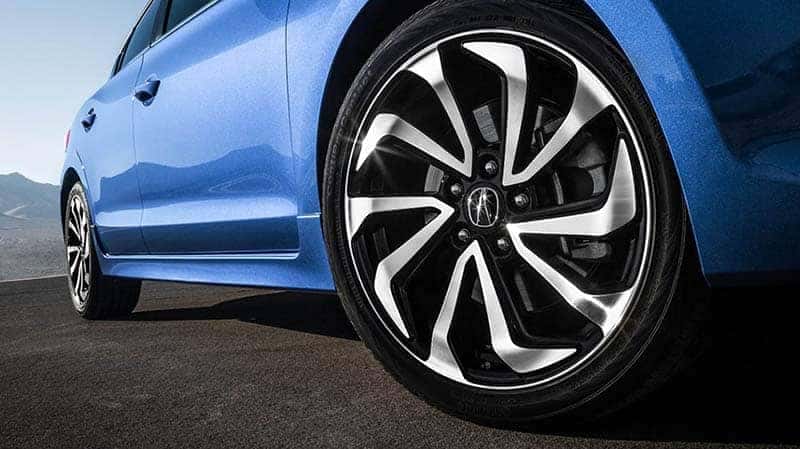 Wheels and Tires
The wheels of the ILX add style, enhance performance, and contribute to the ILX's luxury all at the same time. The aluminum alloy wheels reduce road noise to ensure a quiet and tranquil ride inside. Standard wheels are 17 x 7 inch and 18 x 7.5 inch wheels are available on the Special Edition and A-Spec packages. With high-performance all-season tires, the ILX is ready to perform at its best in any Chicago weather.
Active Safety Features that Enhance Performance
Safety meets performance with active safety features that maintain the ILX's high standard of performance even through inclement weather, less than ideal road conditions, or dicey driving situations. These features help the ILX take any journey in stride.
Vehicle Stability Assist with Traction Control – The ILX uses Motion Adaptive Steering to correct over-steering or under-steering and maintain good tractive control of the road.
Anti-Lock Braking System – Prevents the wheels from locking up during braking, which can cause skidding on the road.
Electronic Brake Distribution –Varies the braking pressure applied to the wheels based on speed, driver inputs, road conditions, and other factors.
Brake Assist – Helps the ILX come to a complete stop more quickly and safely during an emergency braking situation.
LED Daytime Running Lights – Ensure the ILX will be clearly visible to other drivers on the road at all times.
Tire Pressure Monitoring System – Monitors tire pressure and notifies drivers when one or more tires are low, to avoid safety hazards and keep the ILX in top shape.