Acura Looks Toward the Future with Fully Automated Vehicles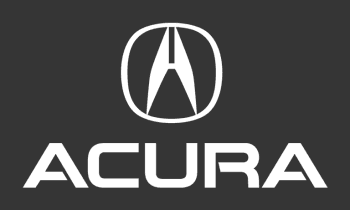 Quite a few Chicagoland drivers have been able to experience automated driving technologies over the past few years, and now, the engineers at Acura are gearing up to take their technological advancement to the next level. Plenty of folks—like these writers at Car and Driver—have had good things to say about the safety and driver-assistance technologies in Acura's vehicles, and those that will be unveiled over the next decade are sure to be even more impressive. Curious drivers can learn more about the next-generation automation being pioneered by Acura by reading on.
Acura Automation Technologies and Timeline
Before a few years ago, many would have found it difficult to imagine a future of fully automated driverless cars, but these days, that future is looking closer than ever before. AcuraWatch technologies have already begun to give drivers a sense of what these technologies are capable of, and there's even more excitement on the way. Recently, the designers and engineers at Acura have introduced an automated Acura RLX that will make its way to dealership lots as early as 2020!
One driver described his experience in terms that should excite the hearts of even the most skeptical drivers: "With my hands off the wheel and my feet off the pedal, the car accelerated to 100 kph (62 mph) to overtake a vehicle in the slow lane." Such a description gives the impression that the engineers at Acura are already close to achieving SAE Level 3 status, a goal that they intended to reach by 2020! By 2025, they hope to have advanced their automation technology to Level 4, where it should be able to manage all types of driving environments. There are six SAE levels in all, and we can't wait to see where Acura goes next!
Take an Acura for a Test Drive!
The arrival of Acura's most exciting automated vehicles is still a few years away, but you can get a sense of where this manufacturer is headed by taking your favorite Acura for a test drive at one of our easy-to-reach Chicagoland Acura Dealers locations. Our current offers and financing options have made Acura's luxury vehicles more affordable than ever before, and you can find out which one suits you best by getting in touch with us here!