2020 Acura ILX MPG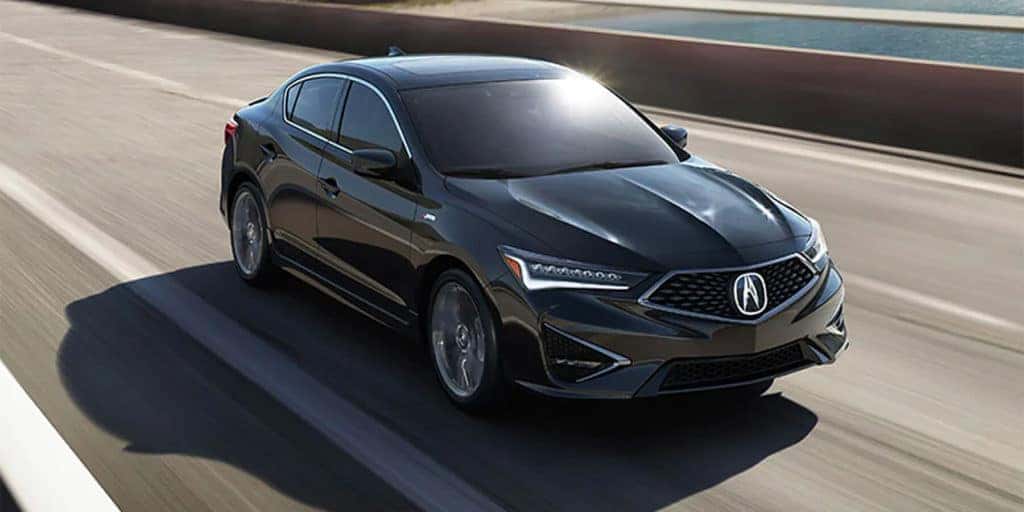 The 2020 Acura ILX boasts MPG ratings that match its exceptional performance. With one of the finest powertrains in the luxury sedan class, the 2020 Acura ILX reaches up to an EPA-estimated 24 mpg in the city and 34 mpg on the highway*.
2020 Acura ILX Efficient Drivetrain
With eight ratios on the 2020 ILX, your engine operates at or near peak efficiency across the speed spectrum. The Acura ILX comes with a 2.4L 4-Cylidner engine on all of its packages, which is perfectly complemented by an 8-Speed Dual-Clutch Transmission (DCT) with Sequential SportShift Paddle Shifters.
DCTs have a clutch for odd-numbered gears (1, 3, 5, 7) and a different for even gears (2, 4, 6, 8) – this means the next one up or down is always preloaded. This design has typically been used for racing, but here has been translated to an everyday luxury sedan. Expect faster, more fluid shifts between gears in addition to impressive efficiency scores with a negligible loss of torque between gears. DCT models sometimes have the reputation of shifting roughly, so Acura added a torque converter for smoother launches.
2020 Acura ILX Engine Specs
Whereas other luxury sedans ask you to pay a premium for greater performance, the 2020 ILX gives you stellar power and handling on all of its packages. The standard 2.4L Aluminum-Alloy 4-Cylinder engine that generates up to 201 horsepower and 181 lb-ft of torque.
With this engine, in addition to getting efficiency, you enjoy deft handling and performance whether you're in the city or on the highway. Additionally, the Acura ILX Drive-By-Wire system provides throttle response beyond conventional system.
2020 Acura ILX MPG Ratings Reflect its World-Class Engineering
As Kelley Blue Book writes, "the ILX's engine out-muscles most of its competition … and its slick twin-clutch 8-speed automatic is also a cut above the rest."
Hear about current Acura specials to find a great deal on an efficient ILX, and then visit your local Chicagoland Acura dealer. For more advice or assistance, contact us today!