The 2019 Acura TLX Horsepower

The 2019 Acura TLX is a performance luxury sedan that offers drivers comfort and sophistication in its luxurious cabins throughout the trim levels. The TLX's powerful road performance makes it thrilling behind the wheel, striking a balance between sporty aggression and refined elegance. Car and Driver says the TLX possesses "weighted steering, refined handling," and "naturally aspirated power." With two engine choices each paired with an excellent transmission, and two drivetrain options, the TLX is poised to take on any road.
Engines
The TLX comes with two different engine options, both offering drivers a stellar performance on the road.
V6 – Producing up to 290 horsepower and 267 lb-ft of torque, the 3.5L V6 engine is sporty, high-performing, and offers thrills behinds the wheel—whether you're taking turns or on a straightaway.
Inline-4 Cylinder – The standard engine at the heart of the TLX is a 2.4 liter i-VTEC inline-4 cylinder. With that under the hood, drivers will get up to 206 horsepower and 182 lb-ft of torque.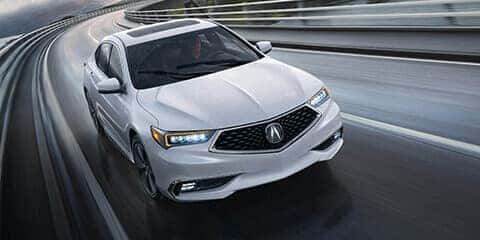 Transmissions
Depending on which engine is right for you, there are two different transmissions that pair up with the inline-4 cylinder and the V6 respectively.
8-speed DCT (Dual-Clutch Transmission) with torque converter and Sequential SportShift paddle shifters – Available on the 4-cylinder engine only
9-speed automatic transmission with Sequential SportShift paddle shifters – Available on the V6 engine only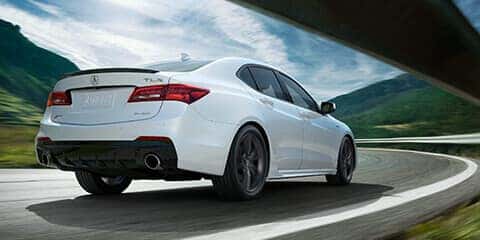 Drivetrains
Both engines come standard with a FWD drivetrain with P-AWS (Precision All-Wheel Steer). The system ensures the TLX maintains good tractive control and independently adjusts the rear wheel angles for better agility and handling during different driving situations such as cornering, changing lanes, or braking.
For drivers who select the V6 engine, they can also opt for SH-AWD (Super Handling All-Wheel Drive). Perfect for all-season driving, including slippery roads, the SH-AWD gives drivers more control behind the wheel. Power gets distributed to the wheels that need it, so you can go from cornering to accelerating on the highway with seamless control.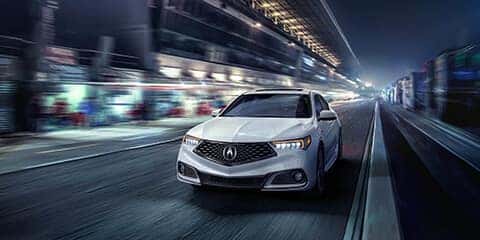 Test Drive Today
Find out more information on the 2019 Acura TLX by contacting us or visiting your nearest Chicagoland Acura Dealer. Explore current offers and experience the horsepower of the TLX firsthand with a test drive today.
---