2019 Acura RDX FWD Standard vs 2019 Lexus NX 300 FWD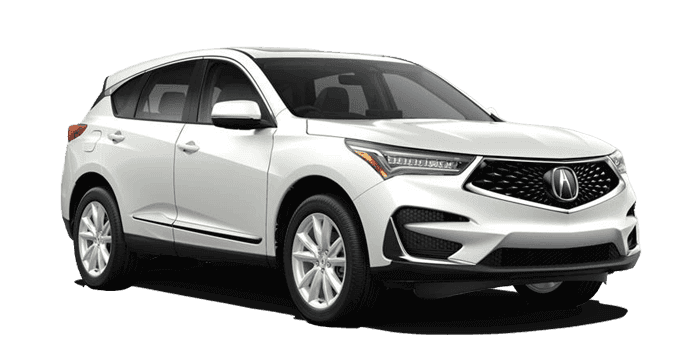 Drivers don't spend too long comparing Acura RDX vs Lexus NX. From powertrain engineering to standard comfort and convenience, the Lexus never feels like it's even in the same league as the Acura.
Read on to compare:
Power and Performance
Cargo and Passenger Space
Standard Features
Power and Performance
Acura is always pushing powertrain engineering forward, and you only need to compare Acura RDX vs. Lexus NX to see the fruits of their labor. Just check out how engines and transmissions match up:
Engine: The Acura RDX uses a turbocharged 2.0L four-cylinder for up to 272 hp and 280 lb-ft of torque. The Lexus four-cylinder makes just 235 hp and 258 lb-ft of torque.
Transmission: The Acura RDX uses a state of the art 10-speed automatic transmission that leaves the Lexus NX's six-speed automatic transmission feeling woefully outdated.
Cargo and Passenger Space
| | | |
| --- | --- | --- |
| Acura RDX FWD Standard | | 2019 Lexus NX 300 FWD |
| 58.9 Cubic Feet | Cargo Space Behind the 2nd Row |      54.6 Cubic Feet |
| 29.5 Cubic Feet | Cargo Space Behind the 1st Row |      17.7 Cubic Feet |
| 39.6 Inches | Front Headroom |      38.2 Inches |
| 38.4 Inches | Rear Headroom |      38.1 Inches |
| 38.4 Inches | Rear Legroom |      36.1 Inches |
As noted by Edmunds.com: "From a generous cargo area to flexible interior storage solutions, the RDX makes having a lot of stuff easier than it should be." Generously roomy for cargo and passengers alike, the Acura RDX leaves the Lexus NX feeling cramped and uncomfortable even during short trips around Chicago.
Standard Features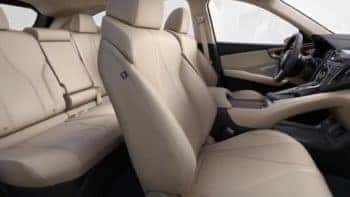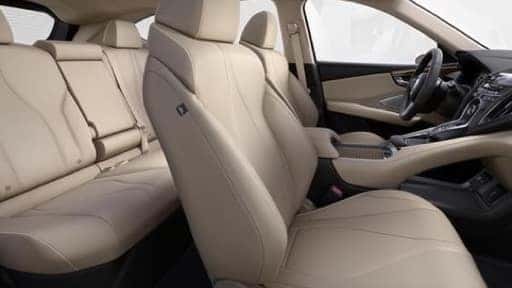 The Acura RDX FWD Standard comes at an MSRP of $38,395*, a shade less than the 2019 Lexus NX 300 FWD MSRP of $39,130. However, you'll still find superior standard features in the Acura, including:
Power Moonroof
Power Liftgate
Front Memory Seat
Heated Front Seats
Auto Dimming Interior Mirror
The Lexus NX Never Comes Close to Matching the Acura RDX
Lauded by the annual Consumer Guide® Automotive Best Buy Awards, the Acura RDX unites legendary Acura reliability with available precision AWD to utterly dominate rivals like the Lexus NX. To find out more or explore the latest special offers, simply visit your local Chicagoland Acura dealer.