Acura RDX Integrated Driving Dynamics System

The 2019 Acura RDX is a luxury crossover SUV that offers drivers supreme comfort inside the cabin with technology and connectivity features. But with a powerful engine and Integrated Driving Dynamics, the RDX is engaging to drive with enhanced performance on the road. Edmunds.com says that "its quick steering and keen handling make it something that's genuinely capable on twisting tarmac."
4 Mode Driving
The Integrated Driving Dynamics system features 4 distinct modes, each offering drivers an optimal performance tailored for different driving situations.
Comfort Mode – Comfort meets performance in the Comfort Mode. Lending a relaxed feel behind the wheel and at the pedals, Comfort Mode will absorb road noise, bumps, and imperfections, creating a peaceful ride on the road that is perfect for cruising or long journeys.
Snow Mode – With winter comes snow and often challenging road conditions. Switch to the RDX's Snow Mode for more confidence behind the wheel when the roads are covered or slippery. In this mode, the amount of power that's delivered to each wheel is more controlled to optimize traction and stability.
Sport Mode – When drivers crave more grit and thrills, switch to Sport Mode. It enhances the throttle response and accentuates the throaty growls of the powerful engine when you accelerate.
Sport+ Mode – With more aggressive shifts, enhanced steering response, and paddle shifters that transition to a full manual mode, the Sport+ Mode is perfect for drivers who love to drive.
Engine and Power Specs
Under the hood of the RDX is a 2.0L turbocharged 4-cylinder engine that produces up to to 272 horsepower and 280 lb-ft of torque. It's a change from a V6 engine of the past and makes the RDX more fuel efficient without sacrificingpower. The RDX will accelerate quickly, which helps in trickier driving situations such as merging or passing on the highway.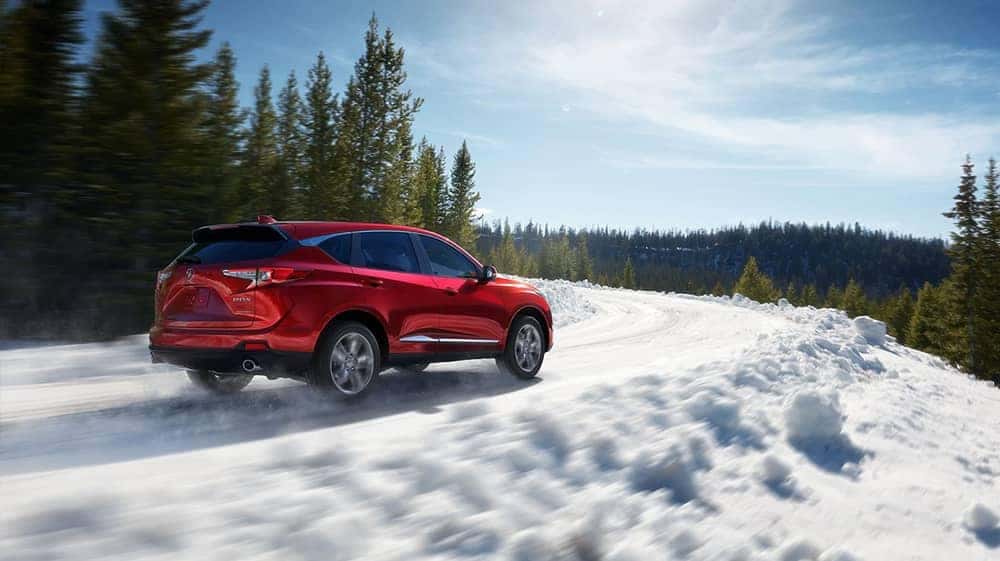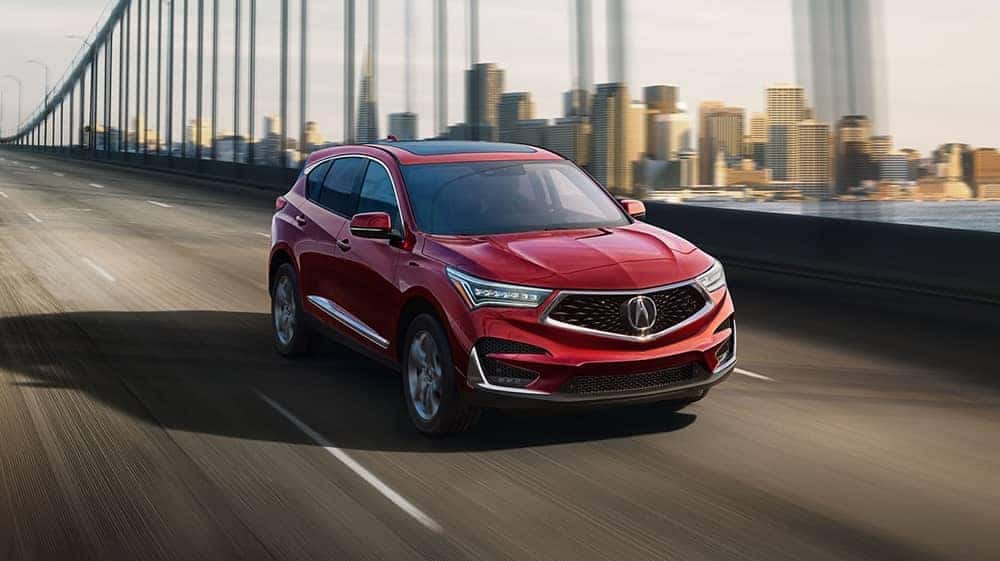 Test Drive Today
Learn more about the 2019 Acura RDX by contacting us or by visiting your nearest Chicagoland Acura dealer. Explore current offers and experience the Integrated Driving Dynamics of the 2019 Acura RDX first-hand with a test drive today.