Acura MDX Sport Hybrid Performance
Acura MDX Sport Hybrid Performance
The 2019 Acura MDX Sport Hybrid is a third-row luxury SUV that offers drivers a dynamic and powerful performance on the road. For drivers who opt for this Sport Hybrid option, the MDX is fuel efficient while still offering impressive performance dynamics with Super-Handling All Wheel Drive, sophisticated suspension systems, and active safety features that ensure the MDX Sport Hybrid is always at its best. U.S. News and World Report notes the MDX's "composed handling" as well as its host of tech features makes drivers able to find "a lot to like both inside and out."
Engine / 3 Motor Hybrid System
The MDX's hybrid system combines gasoline engine power with a three electric motor system for a combined stellar performance and incredible efficiency. The gasoline engine is a 3.0L V6 that delivers power to the front wheels along with an electric motor located in the transmission housing. The rear wheels are powered by two additional electric motors that operate independently of each other for a higher-quality performance that adjusts to different driving situations. All three electric motors are powered by a lithium-ion battery and when the MDX decelerates, the motors charge the battery. Low speed cruising will use electric power alone for higher efficiency, while highway speed will operate the engine for more power.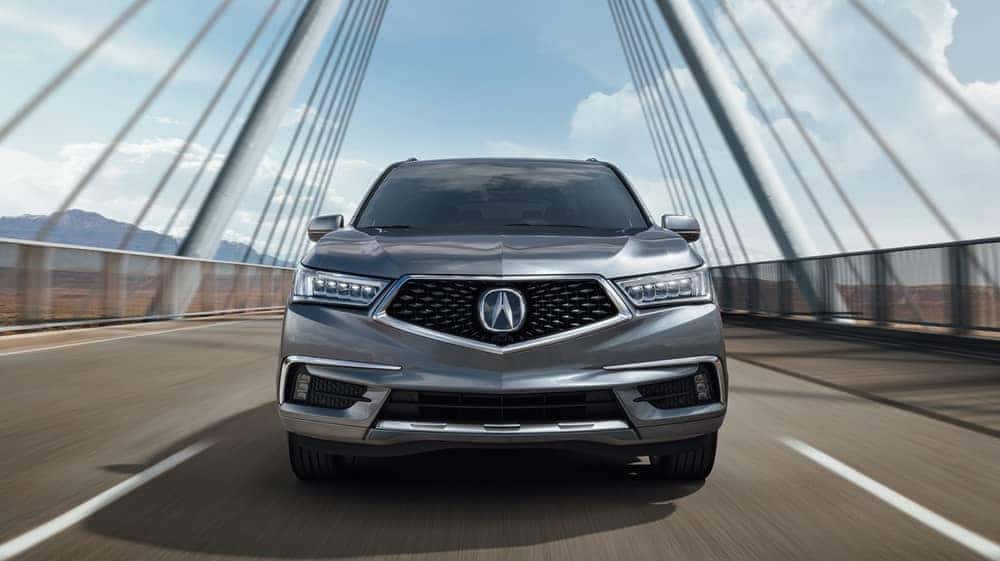 Engine and Motor Specs
The gasoline powered 3.0L V6 engine alone produces 257 horsepower and 218 lb-ft of torque. The front motor considered independently contributes 47 horsepower and 109 lb-ft of torque, while the dual rear motors produce 36 horsepower each and 54 lb-ft of torque each. All these components combine to form a total system horsepower of 289 and 289 lb-ft of torque.
Engine – 257 hp and 218 lb-ft of torque

Front Motor – 47 hp and 109 lb-ft of torque

Dual Rear Motor – 36 + 36 horsepower and 54 + 54 lb-ft of torque

Total System Power – 289 hp and 289 lb-ft of torque
SH-AWD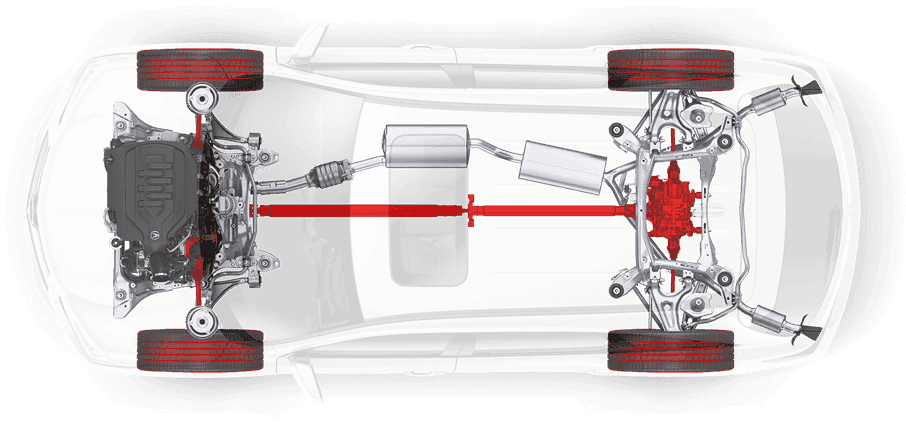 The Super Handling All-Wheel Drive (SH-AWD) system from Acura is an innovative design that redirects engine power from the front to the rear to side to side. Along with the twin rear motors, the MDX advances the design even further to produce a better and more refined performance on the road. The system adapts and shifts power during turns to help the MDX through the turn more cleanly creating a "yaw" effect. Even in inclement weather or on slippery roads, the system can shift more power to the wheels with more traction control and away from the wheels with less. The MDX makes these adjustments automatically, thanks to the versatility of the twin rear motor systems, whereas past SH-AWD systems required driver inputs.
Fuel Efficiency
One of the biggest benefits of driving a hybrid vehicle is achieving incredible fuel economy. The MDX Sport Hybrid combines the performance of a sport-tuned vehicle with the efficiency of a hybrid, that allows drivers to drive for longer distances on the road with less visits to the pump. To compare, the standard MDX with FWD will achieve an estimated 20 mpg in the city and 23 mpg combined, while drivers who choose the MDX Sport Hybrid will achieve 26 mpg in the city, 27 mpg on the highway, and 27 mpg* combined.
26 city / 27 highway / 27 combined mpg*
Transmission
Paired with the hybrid engine and motor system is a Motor-integrated 7-Speed Dual-Clutch Transmission. This transmission was designed for quick shifts that are smoother and more efficient than conventional automatic transmissions. The transmission has one clutch for odd-numbered gears (1,3,5, and 7) and the second for even (2,4, and 6).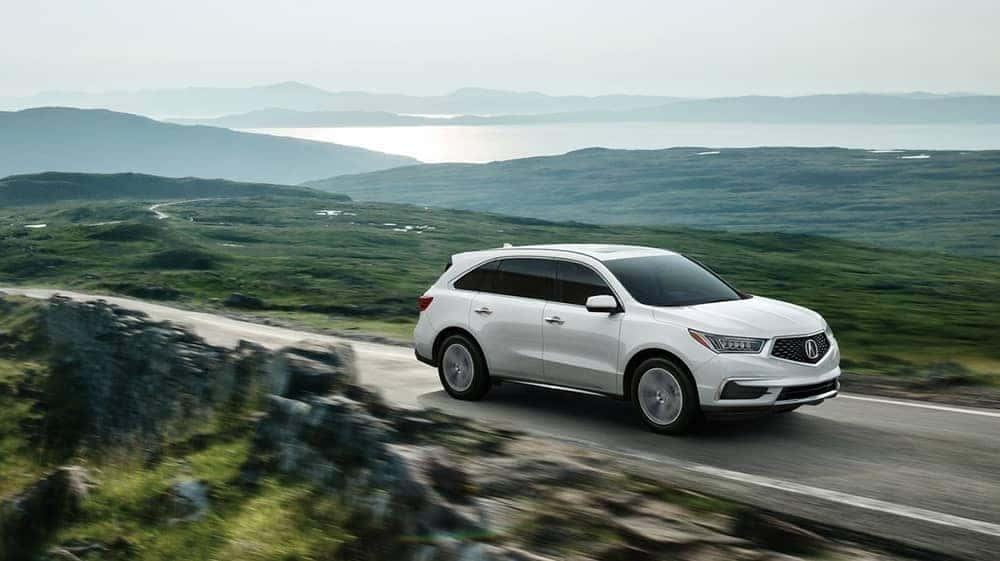 Suspension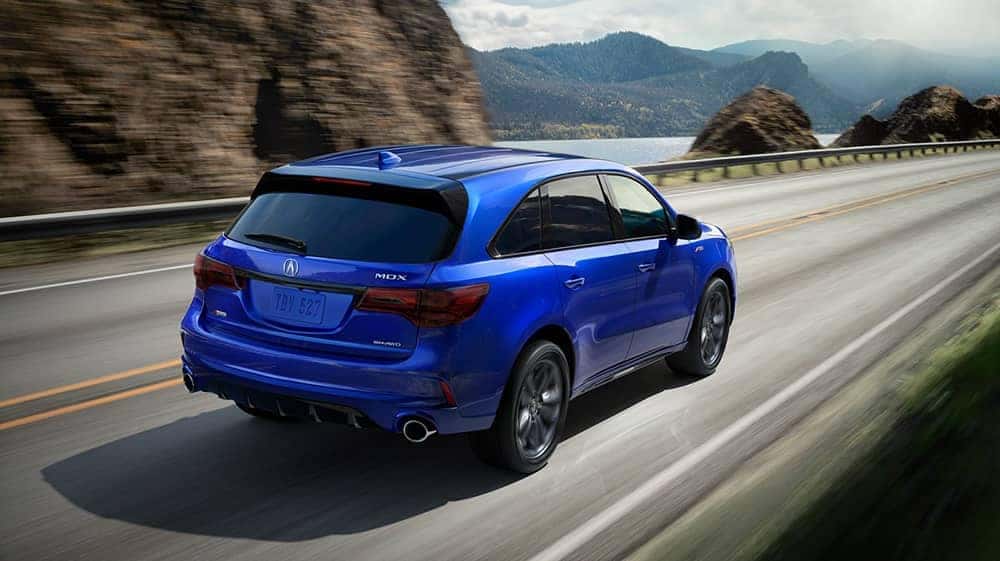 The MDX features a sophisticated suspension design for the utmost comfort and control on the road. The design minimizes the amount of steering wheel vibrations, road noise, and offers a stiffer ride for more precise handling while absorbing road bumps and irregularities for an elegant comfort.
MacPherson Strut Front Suspension / Multi-Link Rear Suspension

Active Dampers

Front Stabilizer Bar

Rear Stabilizer Bar

Integrated Dynamics System: 4-Mode Drive System (including Comfort, Normal, Sport, and Sport+)

Agile Handling Assist
Active Safety Features
The MDX includes a list of active safety features which enhance its performance and avoids safety risks in dangerous driving situations or bad weather conditions. These features help the MDX maintain good tractive control with the road, prevent the wheels from locking up which can cause dangerous skidding, and come to a complete stop more quickly and safely in an emergency braking situation.
Vehicle Stability Assist (VSA) with Traction Control and Motion Adaptive Steering

Tire Pressure Monitoring System with Location and Pressure Indicators

4-Wheel Anti-Lock Braking System (ABS)

Electronic Brake Distribution

Brake Assist

LED Daytime Running Lights (DRL)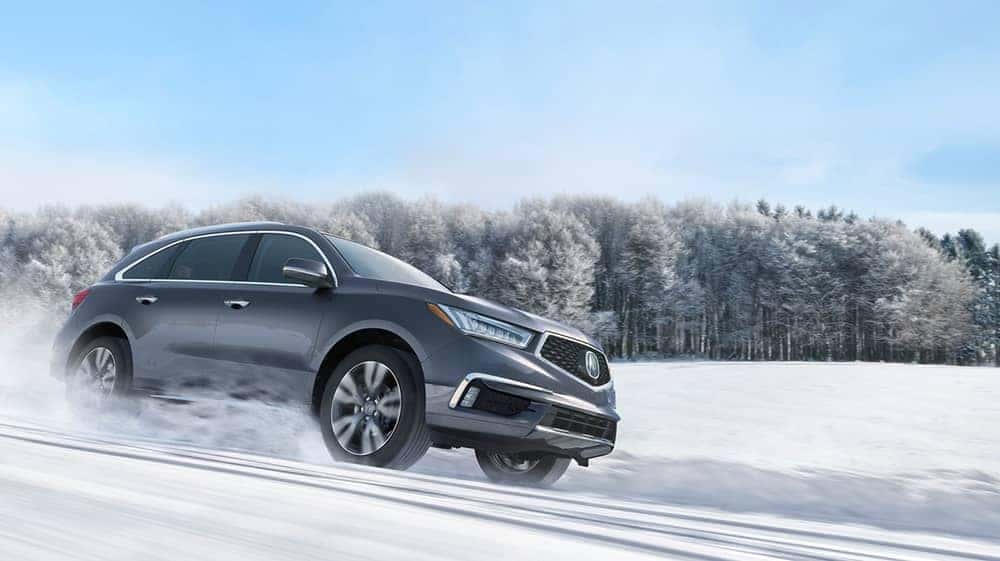 ---
Test Drive Today
Find out more information on the 2019 Honda MDX by contacting us or visiting your nearest Chicagoland Acura Dealer. Explore current offers and experience the MDX firsthand when you sit behind the wheel with a test drive today.