2019 Acura MDX Horsepower, Fuel Economy, and Performance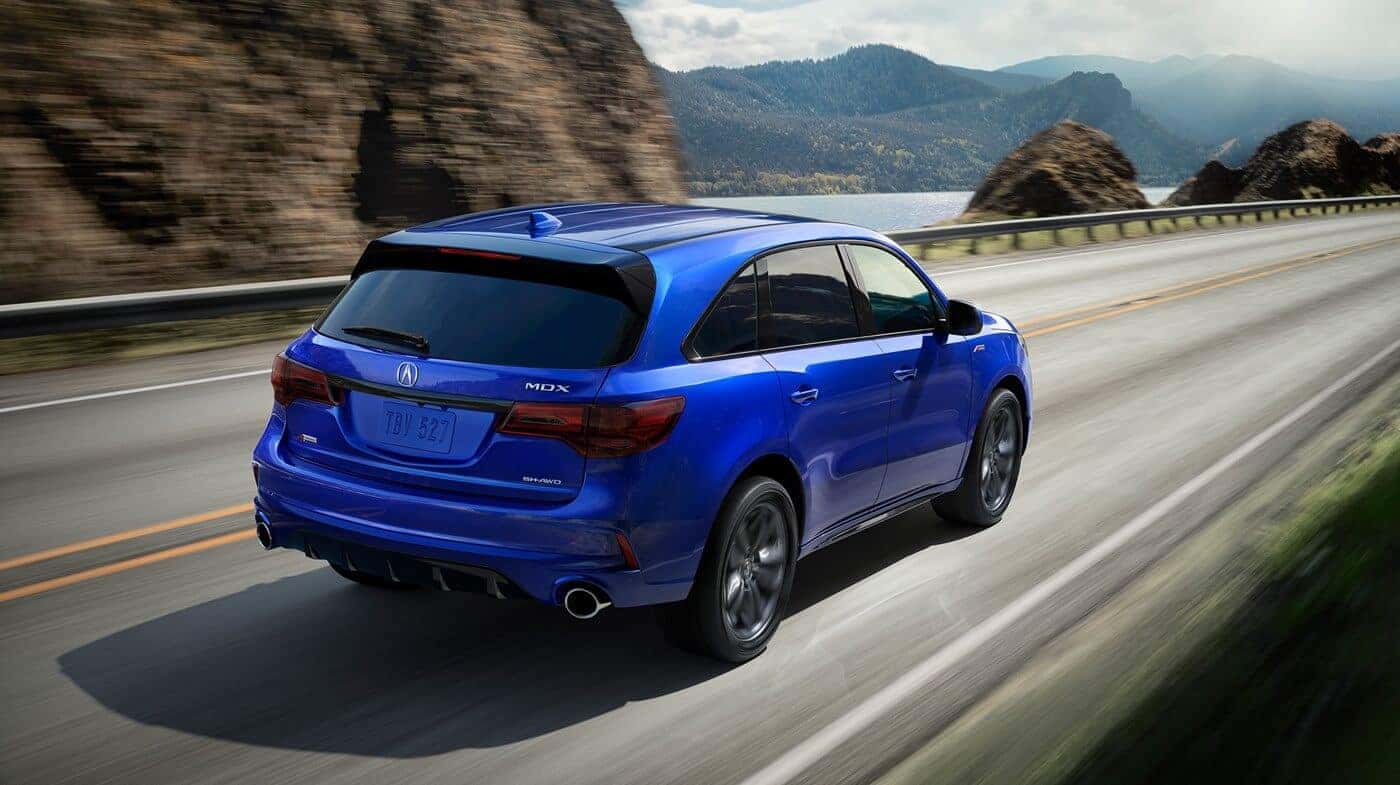 An Efficient Powertrain That Holds Nothing Back
| | | | |
| --- | --- | --- | --- |
| | Horsepower | Torque | Fuel Economy |
| MDX FWD with 3.5-Liter V-6 | 290 hp | 267 lb.-ft. @ 4700 RPM | 20 mpg City, 27 mpg Highway, 23 mpg Combined* |
| MDX SH-AWD with 3.5-Liter V-6 | 290 hp | 267 lb.-ft. @ 4700 RPM | 19 mpg City, 26 mpg Highway, 22 mpg Combined* |
| MDX SH-AWD Sport Hybrid with 3.0-Liter V-6 and 3 Hybrid Motors | 289 hp (System Combined Horsepower) | 289 lb.-ft. (System Combined Horsepower | 26 mpg City, 27 mpg Highway, 27 mpg Combined* |
This year's MDX is available with three different powertrain/drivetrain configurations, but no matter which you settle on, you'll love how you feel behind the wheel of this crossover. A 3.5-Liter V-6 engine comes standard in both the FWD and SH-AWD configurations, but those who opt for the Sport Hybrid upgrade will receive a 3.0-Liter V-6 instead. Although the smaller engine allows this All-Wheel Drive Honda to offer significantly improved fuel economy, the inclusion of three electric motors means that you won't miss the larger version's horsepower or torque. Of course, the MDX's engine isn't the only feature that's responsible for its incredible performance. We've highlighted a few of its other standard components in the space below!
Integrated Dynamics: A built-in Integrated Dynamics System lets you change up your vehicle's performance whenever the mood strikes you. Comfort, Normal, and Sport Modes—each with their own distinct balance of throttle response and handling—are included on every model. An even-more-invigorating Sport+ mode is standard on all models that have been equipped with a Sport Hybrid powertrain.
3-Motor Hybrid System: Sport Hybrid models are engineered with a 3-Motor Hybrid power system that includes Dual Rear Motors and an additional Front Motor. Together, they help to ensure that drivers who choose this more efficient model experience no loss of power or energy on the roads. They also enable the MDX to direct torque precisely to where it's needed, at any given point in time.
Transmission Options: Drivers who choose the MDX will receive either a 9-Speed Automatic with Sequential SportShift paddle shifters, or with the Sport Hybrid upgrade, a motor-integrated 7-Speed Dual Clutch Transmission (DCT). No matter which you choose, you'll receive fuel saving features like Idle Stop and Variable Cylinder Management.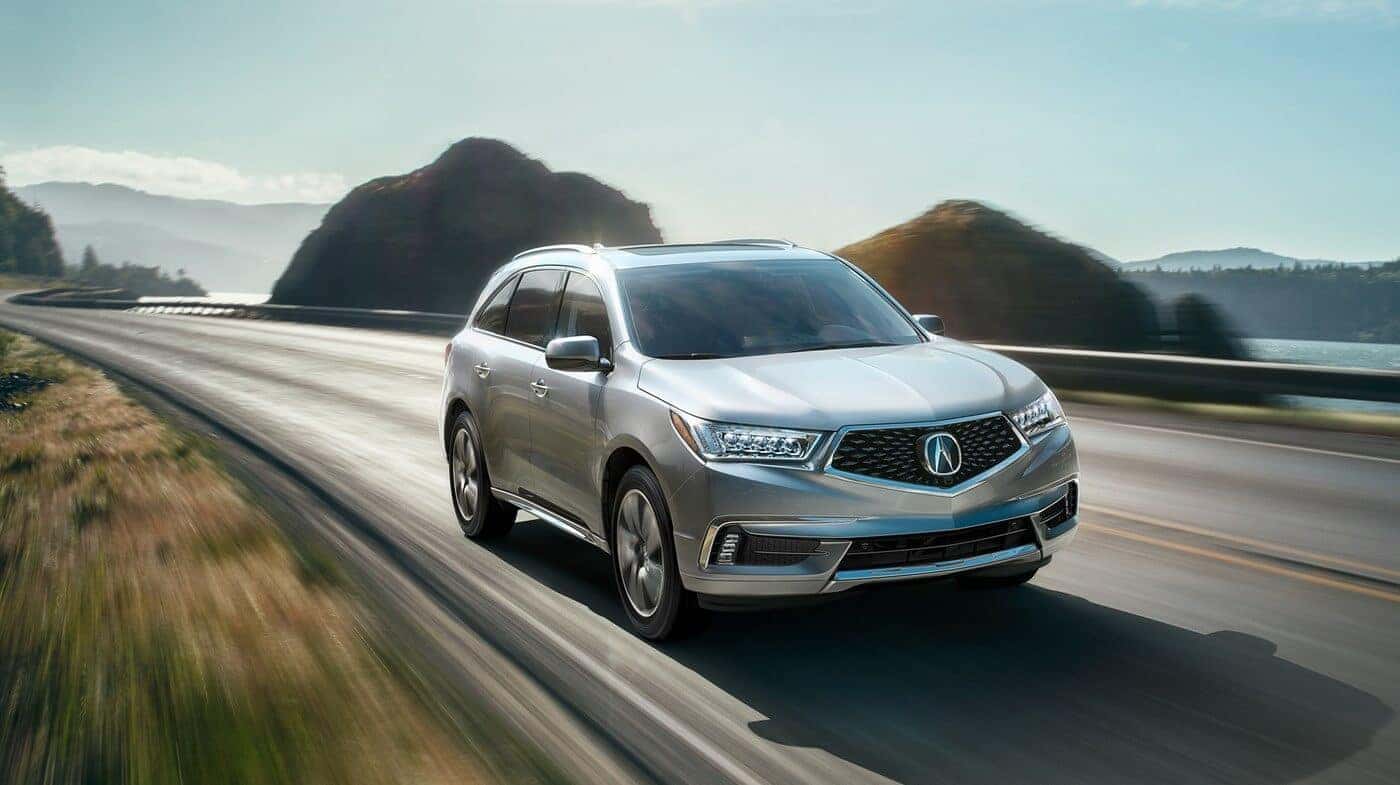 Acura MDX Towing Capacity, Ground Clearance, and All-Wheel Drive Capability
| | | |
| --- | --- | --- |
| | Towing Capacity – FWD | Towing Capacity – AWD |
| 2019 Acura MDX | 3500 lbs. | 5000 lbs. |
The MDX drives like no other SUV on the road. Although it's one of the lightest vehicles in its class, the MDX possesses the ability to haul heavy cargo and traverse difficult terrain without much trouble—and we think that's something to get excited about. With 7.3 inches of unladen ground clearance, and with Super-Handling All-Wheel Drive available with every starting package, there won't be anything that can hold you back.
Super-Handling All-Wheel Drive: Super-Handling All-Wheel Drive technology allows the MDX to intelligently determine the ideal power ratio between the front and the rear wheels, directing your horsepower and torque where they're needed most. Sport Hybrid technology makes this system even more effective by adding the power of its independent electric motors to the mix.
Active Damper System: Finding your sweet spot on the road becomes a whole lot easier when you can adjust your suspension on the fly. Amplitude Reactive Dampers come standard, while the celebrated Active Damper System has been included on all Sport Hybrid models. With the latter, you'll be able to change your settings for a different experience on the road with just the press of a button.
Wheels, Tires, and Suspension: Each MDX package includes a different set of wheels, either 18-Inches or 20-Inches in diameter depending on which you select. High-performance all-season tires, MacPherson Strut Front Suspension, and Multi-Link Rear Suspension come standard on all models.