Driving Enthusiasts Are Stunned by Acura ILX Engine Specs
Driving Enthusiasts Are Stunned
by Acura ILX Engine Specs
2019 Acura ILX engine specs are enough to draw discerning drivers away from other compact luxury sedans. From naturally aspirated acceleration to Drive-by-Wire throttle control, Acura ILX performance calls on the latest breakthroughs to deliver a sense of exhilaration and control you need to experience for yourself. Before arranging a test drive, read our Acura ILX performance overview to see what's waiting at your local Chicagoland Honda dealership.
Acura ILX Engine
The Acura ILX equips a state-of-the-art 2.4L inline four-cylinder across all trim levels for up to:
The ILX engine is naturally aspirated instead of turbocharged, so there's no turbo lag. You can forget about waiting for power to hit when you push down the gas pedal.
The 2.4L engine also features:
Intelligent Variable Timing and Lift Control (i-VTEC®): Opens intake valves longer and deeper for enhanced performance.

Direct Gas Injection: Ensures a more precise air/fuel mixture for an exceptional drive and reduced fuel consumption.

Rigid Aluminum Block: Reduces engine weight and friction to improve handling and overall agility.

Drive-By-Wire System: Whatever terrain you're covering or challenges you're meeting, throttle response will feel flawlessly tuned to your drive.
Don't worry about drowning out conversation or music when you rev the engine. The cabin features an Acoustic Glass Windshield and Active Sound Control to keep engine noise at bay.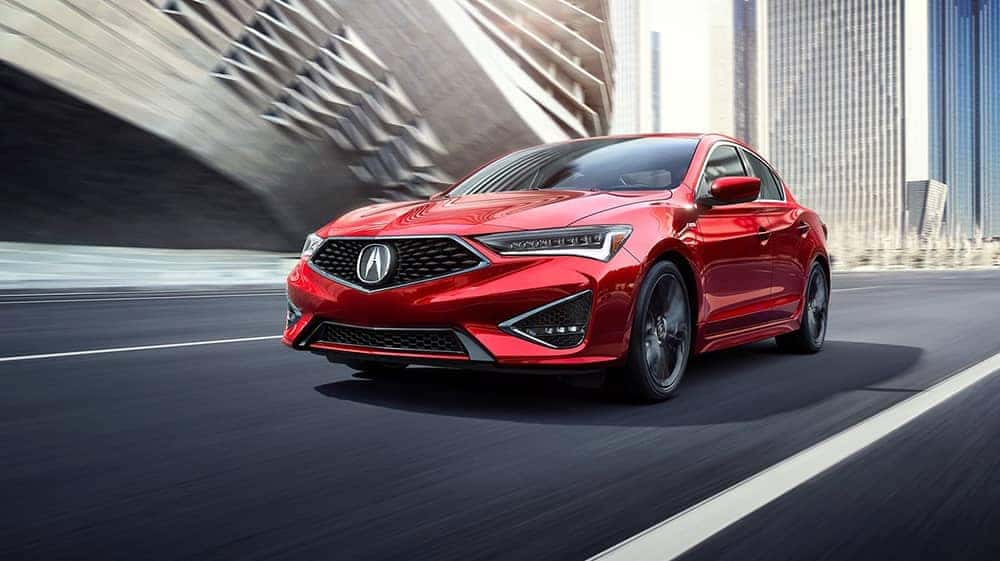 Transmission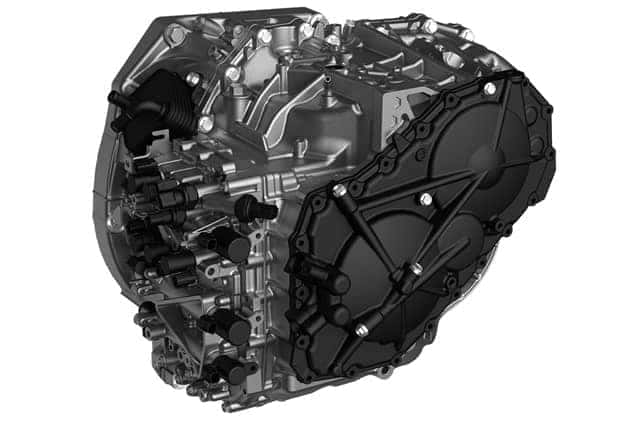 Joining the Acura ILX four-cylinder engine across all trim levels is an 8-speed DCT (Dual-Clutch Transmission). It's what helps the vehicle achieve up to 24 mpg in the city and 34 mpg on the highway for a 28 mpg* combined rating, but efficiency isn't all it offers.
As noted by Kelley Blue Book, the "transmission is smooth yet feels more involved than a standard automatic." It's a system originally developed for racing – that means swift shifts and smooth performance.
Unlike conventional automatic transmissions, DCT changes through two clutches rather than a simple torque converter. There's one clutch for odd-numbered gears and a second for even ones. While one clutch is engaged, sensors predict your next change and get ready for upshift or downshift, resulting in lightning-fast engagement with minimal loss of torque.
You still get a torque converter for a smoother launch, and integrated paddle shifters react to your input in milliseconds for faster changes than a regular manual.
Performance Features
Phenomenal Acura ILX performance flows from more than the transmission system and engine. An elite team of engineering features is responsible for ironing out the road, keeping you in command, and sharpening your ride.
MacPherson Strut Front/Multi-Link Rear Suspension: Strut-style front suspension boasts specially-tuned bushings and performance-calibrated geometry for optimal wheel alignment. Multi-link rear suspension feature everything from cast aluminum knuckles to double lower lateral links.

Amplitude Reactive Dampers: Two pistons per damper means you have one that reacts to absorb minor road vibration and a second stiffer one for improved stability.

Electric Power-Assisted Rack-and-Pinion Steering: Rigid mounting for the steering system provides exceptional precision while reducing vibrations. The rack-and-pinion system provides a firm feel at high speeds and power assist at low speeds, and the use of electronic rather than hydraulic power increases efficiency.

Advanced Four-Wheel Disc Brakes: Strengthened calipers with enlarged splash shields increase effectiveness and fade resistance. An innovative pedal shape directs force to the center for stronger response.

Electronic Brake Distribution: Anti-lock brake sensors determine the perfect proportion of brake force necessary for each wheel to ensure stopping power is just as impressive as acceleration.

Vehicle Stability Assist™ (VSA®): An array of sensors monitor vehicle speed, throttle position, individual wheel speeds, steering angle, lateral G-force, and yaw rate to detect and correct oversteer and understeer.

Tire Pressure Monitoring System (TPMS): When your tires are over- or under inflated, performance suffers. TPMS lets you know when air needs topping up or letting out.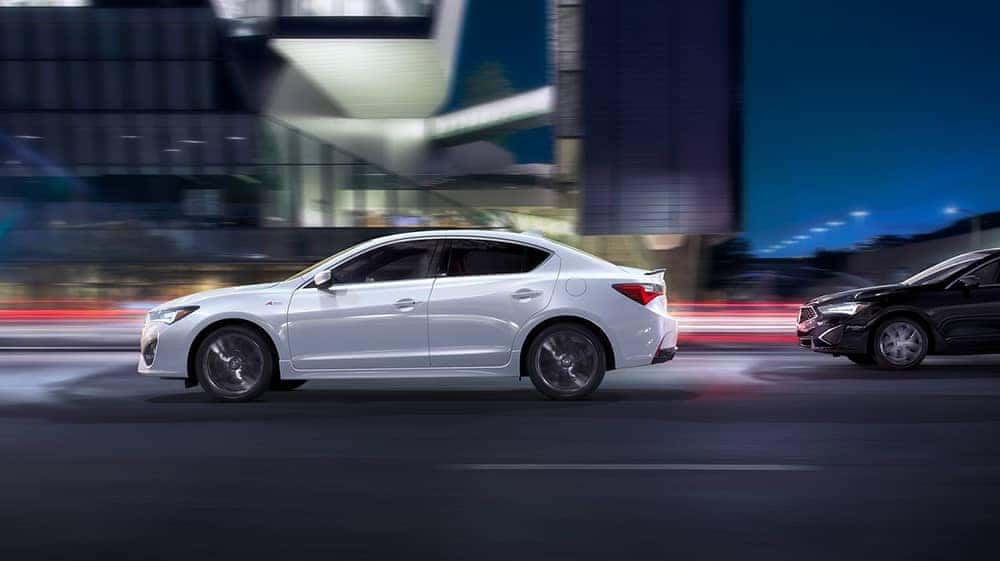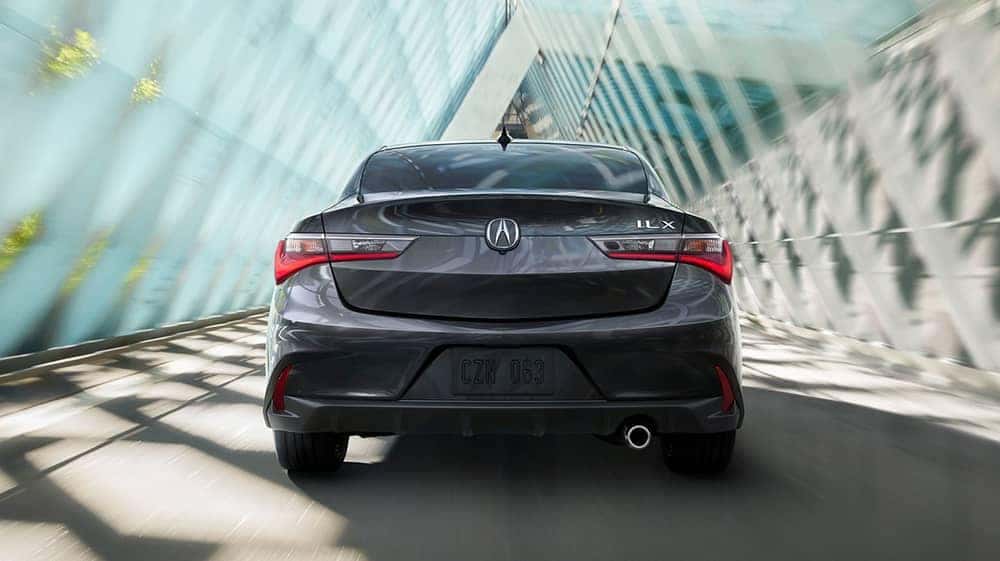 ---
Take a Test Drive in the Acura ILX for Next-Generation Performance
Whether marveling at Acura ILX fuel economy on a commute through Chicago or relishing Acura ILX horsepower on the highway, this is a compact luxury sedan more than happy to push the envelope. It's a model you really need to experience first-hand, so contact us today to find out more about current special offers or arrange a test drive.