Get the Most Out of Every Trip with the 2018 Acura TLX Driving Modes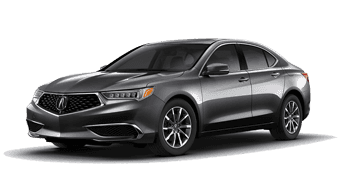 Chicagoland drivers already know that the 2018 Acura TLX offers some truly remarkable performance specifications, but since this car is only just making its way to dealerships in the area, many may still be unaware of the finer details of its functioning. 2018 models are available with either an Inline-4 or a V6 engine block, and while Precision All-Wheel Steer technology comes standard with both options, Super-Handling All-Wheel Drive is available as an upgrade on the latter model. No matter which option best suits you, you'll be able to take advantage of this TLX's impressive integrated dynamics system. Find out more about how the IDS functions by reading our breakdown of this technology below!
The Integrated Dynamics System Brings Life to Any Journey
In addition to offering impressive power and superior handling capability, this year's TLX comes equipped with a remarkable integrated dynamics system. Once you've seen what it has to offer, you'll be hard pressed to find much charm in any of this performance sedan's top competitors. With the IDS, drivers will be able to choose between Normal, Economy, Sport, and Sport+ driving modes, each of which offers a unique blend of responsiveness, feedback, and aggression.
Economy Mode reduces the fuel consumption and engine sensitivity, so you can enjoy a more relaxed experience when driving through the city. The Sport and Sport+ modes are designed to do just the opposite, pulling out all the stops so you can experience the TLX at its best. The IDS plays a large part in giving this updated model an invigorating, exciting feel, and curious drivers can get a sense of how it fits into the TLX's broader capabilities by checking out this Car and Driver review.
Get Behind the Wheel of the TLX
Drivers who like what they've read about the TLX's integrated dynamics system will find even more to get excited about when they take this vehicle for a test drive! With our current offers and financing options on the table, it's easier than ever before to bring home precise, driver-focused performance technologies in a vehicle that you're sure to love. Chicagoland drivers can schedule a test drive in the TLX by getting in touch with us today or visiting with one of our representatives at their local Chicagoland Acura Dealers showroom!