Cargo Space and Storage in the 2018 Acura RDX
Cargo Space and Storage
in the 2018 Acura RDX
Before you decide on your next new luxury SUV, make sure you know which models are going to hold you back, and which are going to open your life to more possibilities. As far as Chicagoland's drivers are concerned, few vehicles can hold a candle to the 2018 Acura RDX, already available at dealerships in the area. Of course, this vehicle's dependable, efficient drivetrain and next-generation safety features aren't the only elements that distinguish this SUV. In particular, the RDX's cargo space and storage options offer utility that set it far apart from most competitors. Read on to see how.
A Versatile, Accessible Cargo Bay
Drivers who choose the Acura RDX will have all the accessible cargo space they'll need to take the adventures they've always dreamed about. Here, luxurious interior features like sport seats with a perforated leather-trimmed interior and GPS-linked, solar-sensing automatic climate control (both standard with the Technology Package) appear alongside utility-enhancing features like an easy fold-down 60/40-split rear seatback as well as numerous smaller storage spaces, never more than an arm's length away.
These features come standard without any upgrades on every RDX model, and that means you'll be able to make use of up to 76.9 cubic feet of storage when you need it! Even when you've got a full carload of passengers, and you need all the seating space that the RDX has to offer, you'll still have access to 26.1 cubic feet of space in the cargo bay. A keyless access system, Smart Entry technology, and a remote-linked power tailgate make loading up your heavy cargo as easy as can be, and all of these features come standard even in the RDX's baseline trim.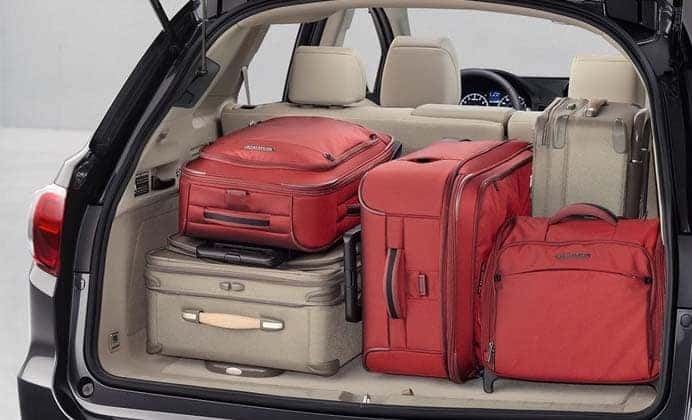 Interior RDX Accessories
The RDX offers plenty of standard interior features, but those drivers who want to maximize their utility and cargo storage capabilities would still be wise to explore this Acura's available interior accessories. Although these features aren't automatically included in any package, all are worthy and affordable additions. Drivers who go this route will have 14 different interior accessories to choose from, and to help you make a selection, we've highlighted a few of the most exciting options below.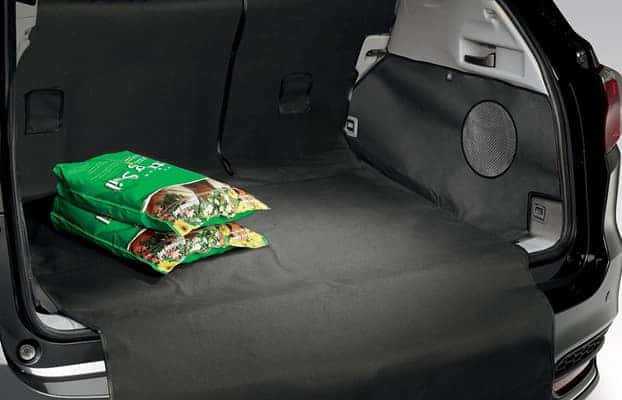 Cargo Liner: Drivers dealing with heavy, potentially damaging cargo can protect their RDX's storage space by equipping a liner. It even protects the backs of your second-row seats, which retain their full mobility even with this feature installed.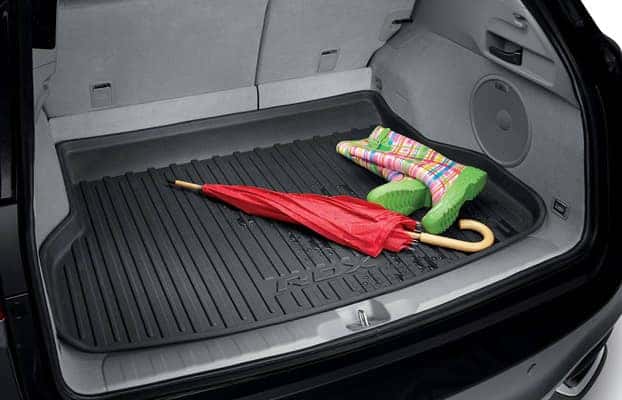 Cargo Tray: This custom-molded cargo tray makes it easy to keep your storage space clean and free from debris. This accessory matches the RDX's available floor mats and comes emblazoned with a striking RDX logo.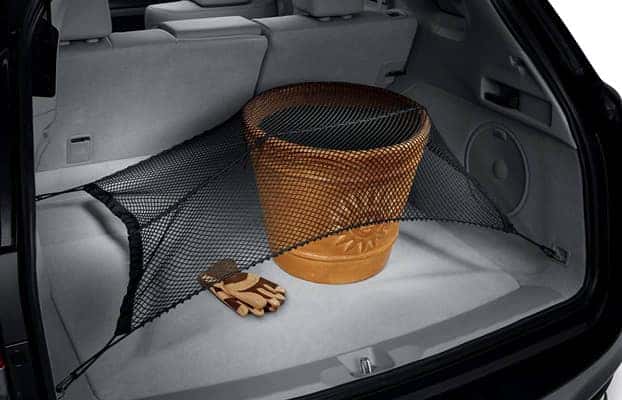 Cargo Net: The cargo net is a worthwhile addition for anyone who travels with sports equipment or any other variety of easily movable cargo.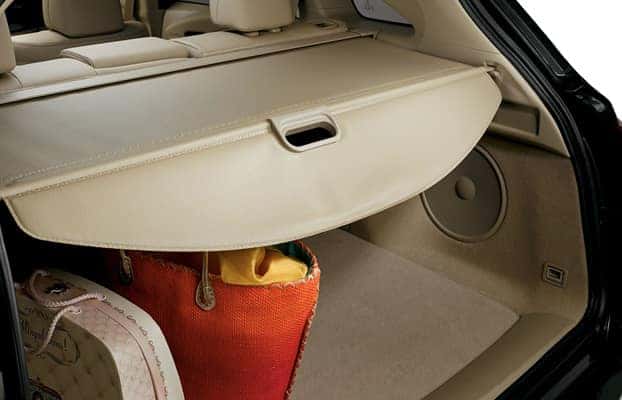 Cargo Cover: Protect your cargo bay from prying eyes using this easy-to-use and ultra-durable cargo cover. This feature pulls out from the rear seatback and is available in two colors: Parchment and Ebony.
Exterior RDX Accessories
If you're anything like most SUV drivers, then you've almost certainly dealt with heavy, bulky cargo that just won't fit squarely inside of any cabin. In order to help you overcome such challenges, Acura is offering this year's RDX with 20 different exterior accessories. These features vary widely in terms of size, pricing, and purpose, but there are several that are likely to appeal to drivers all across the Chicagoland area.
Crossbars and Roof Rails: You'll be able to transport just about anything when you equip your RDX with roof rails and perpendicular crossbars. These elements can handle a total weight of up to 110 pounds.

Trailer Hitch: The RDX has plenty of towing power, but if you want to take advantage of its full 1,500-pound capacity, then you'll have to equip this receiver-style Class 1 trailer hitch.

Bike Attachment: Hitting the Lakeshore Trail has never been easier. When outfitted with roof rails and crossbars, the RDX can be equipped with up to two rooftop bike attachments.

Kayak Attachment: The most adventurous Chicagoland drivers can equip their RDX with an easy-to-use rooftop kayak attachment. Whether you're traveling to the coast or driving down to Lake Michigan, you're sure to appreciate this accessory.