The Towing Capacity of the Acura MDX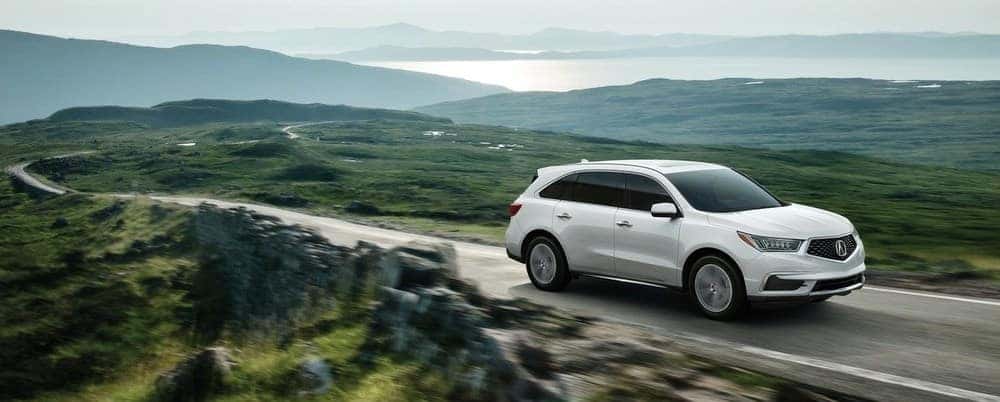 Finding a vehicle that offers equal amounts of luxury and utility isn't as hard as you might think. The 2018 Acura MDX is a midsize SUV that impresses with luxury and technology throughout four trim levels but that doesn't skimp out on power and capability. U.S. News & World Report named it their 2018 Best Luxury 3-Row SUV for the Money, offering "the best combination of overall quality and value in the class." With an impressive towing capacity and plenty of cargo space and storage options throughout the cabin, the MDX is a utility vehicle that outshines other options on the road.
Towing Capacity
The towing capacity of the Acura MDX is 3,500 lbs. That's enough for a small boat, RV, trailer, jet skis, and more. Trying to tow a load that exceeds your vehicle's capacity can be dangerous on the road and damaging to your vehicle. But for most drivers, 3,500 lbs is more than enough to tow the equipment they need.
Cargo Space
The MDX features a versatile interior that can be rearranged in several different configurations to accommodate more cargo when you need it. The third row is a 50/50 splitwhile the second row features a 60/40 split to create more space and accommodate larger or awkwardlyshaped cargo items.
Behind Third row – 14.9 cubic feet
Behind Second Row – 38.4 cubic feet
Behind First row – 68.4 cubic feet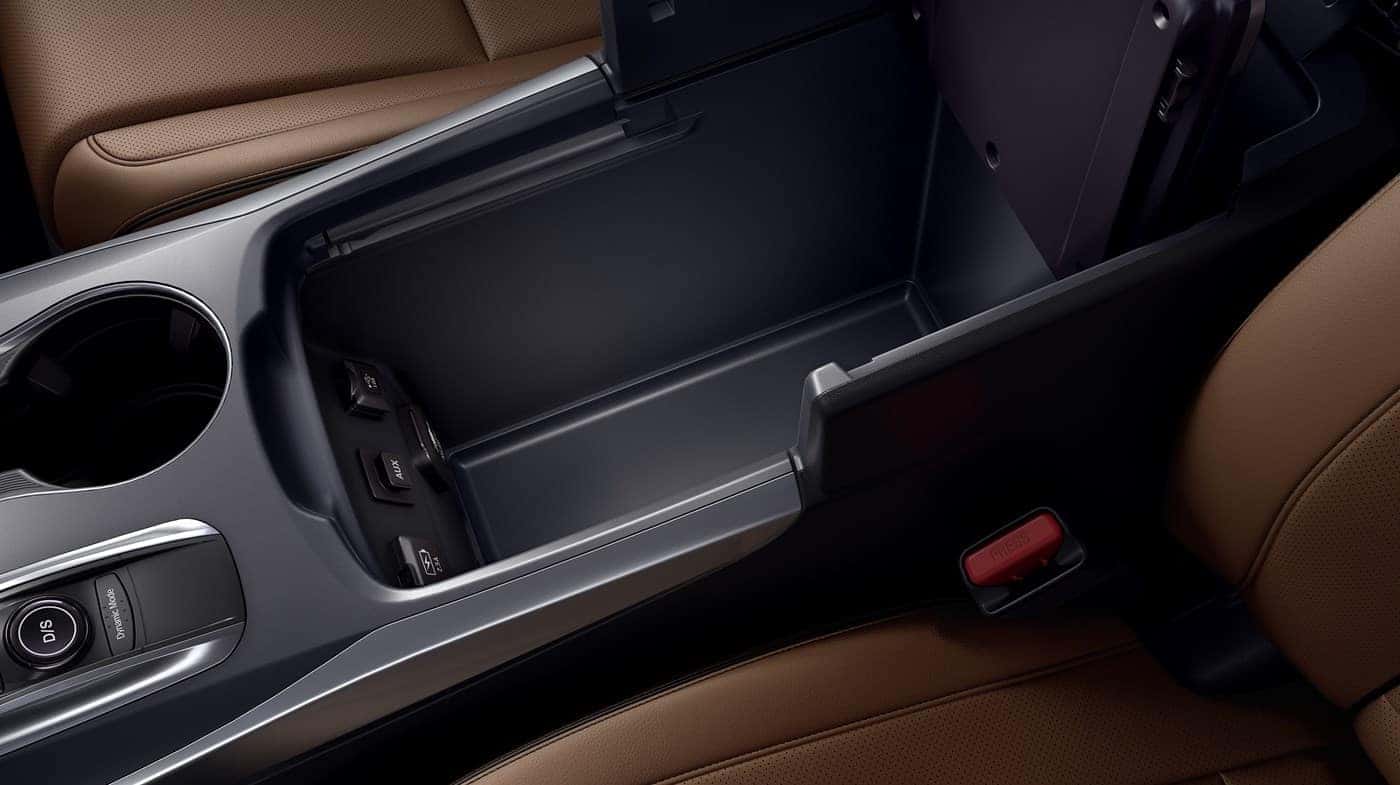 Cargo Area Features
A recessed cubby hole prevents items from tipping over or shifting when braking or turning. Four chrome tie-down hooks keep items secure. A sub-floor storage area is a great place to store items you want to keep out of sight, such as cameras and laptops.
More Storage Options
Throughout the cabin, the MDX features smaller storage options to keep the interior organized and tidy. Store electronics, devices, drinks, and anything you want to keep within arm's reach.
Multi-function Center Console with Sliding Tray in the front and between the captain's chairs with the Advance Package
Hidden Cargo Storage with Smart Lid
Overhead Sunglass Holder
Front seatback pockets
Door Storage Bins
Cup Holders in all three rows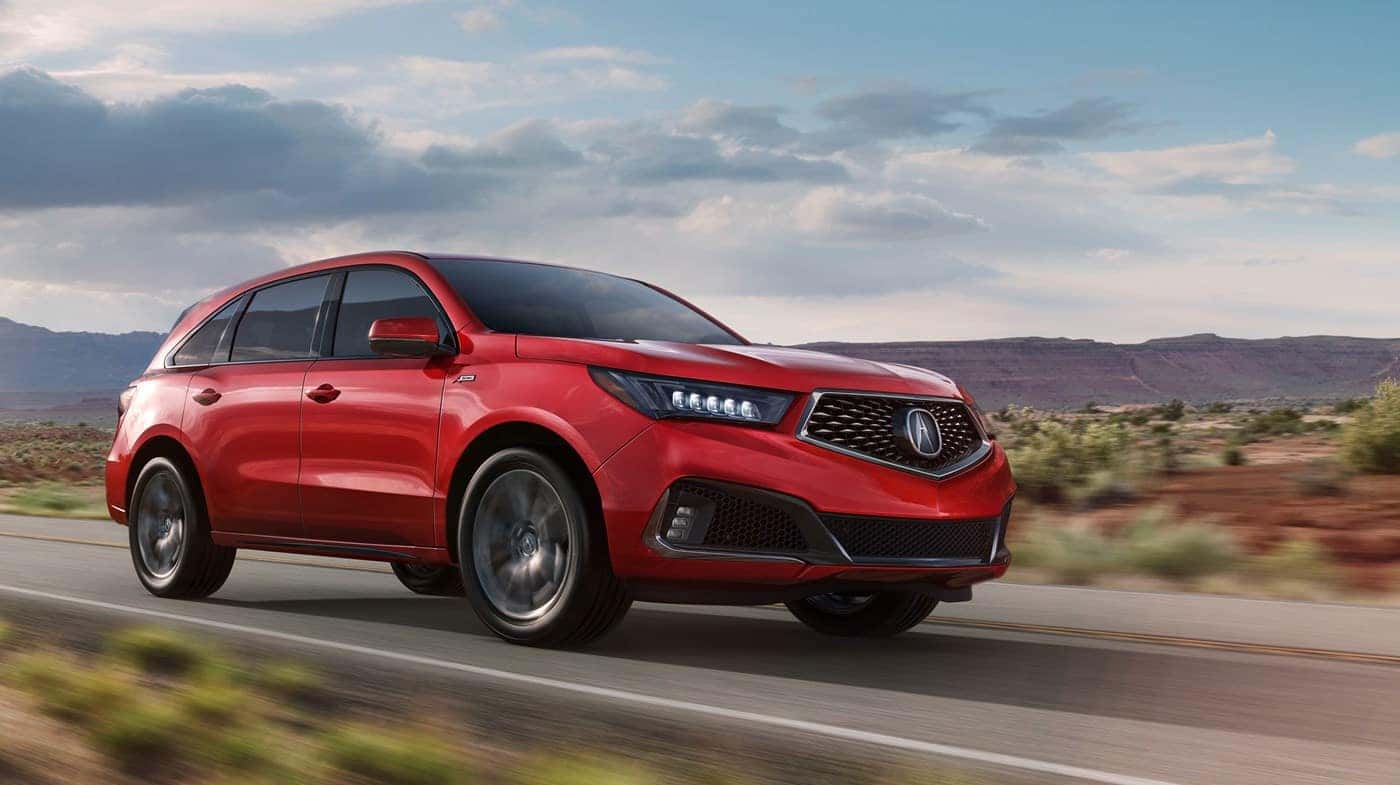 Test Drive Today
Learn more about the 2018 Acura MDX by contacting us or by visiting your nearest Chicagoland Acura Dealer. Explore current offers and sit behind the wheel with a test drive today!