Do the 2017 Buick LaCrosse Standard Features Measure Up to an Acura?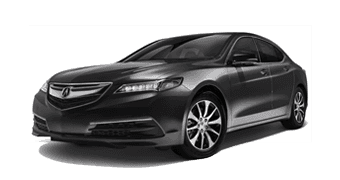 Quite a few drivers appreciate the look and feel of the 2017 Buick LaCrosse Base FWD, but Chicagoland drivers have plenty of reasons to be skeptical of its popularity. In the first place, the 2017 Buick LaCrosse simply lacks many of the standard features present on competing models like the 2017 Acura TLX 2.4 8-DCT P-AWS! Even though these two luxury sedans are priced similarly, the Acura TLX's amenities make it a much smarter purchase overall! It's easy to get all the features you want in your next sedan once you've seen how these two options measure up.
The Luxurious Standard Features You Deserve
The designers and engineers at Acura believe that luxury sedans should come standard with features you'll enjoy every time you get behind the wheel! The Buick LaCrosse Base, by contrast, fails to offer many standard features, and it loses out to the TLX in several important areas. The TLX 2.4 8-DCT P-AWS maximizes its driver's visibility and control by including standard features like automatic LED headlights, speed-sensing interval wipers, and an auto-dimming interior mirror. Just as crucially, the TLX comes standard with a heated, power-adjustable driver's seat, with two-driver memory settings. When you take advantage of the TLX's memory settings, you're always sure to feel right at home behind the wheel.
Life is easier and more enjoyable when you have the TLX working for you! This luxury sedan also comes standard with remote trunk release functionality, a power moonroof, and built-in satellite radio. We should also note that drivers who want to access these features in the 2017 Buick LaCrosse will find that they're completely out of luck. Not one of the features we've mentioned here is available as an optional upgrade in the Buick.
Go for a Test Drive
There are many reasons why Chicagoland drivers are choosing the 2017 Acura TLX over the 2017 Buick LaCrosse Base. To learn more about the TLX's capabilities, call or visit our experts at a Chicagoland Acura Dealer near you. Once you've taken the TLX for a test drive, you'll never look at the Buick LaCrosse in the same way again!