What's Offered Among the 2016 Audi A4 Standard Features?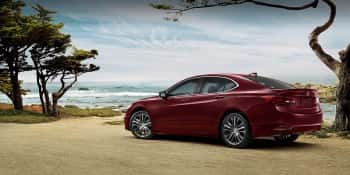 Not all luxury sedans are created equal. The 2017 Audi A4 certainly has a lot to offer the discerning driver, but if you're willing to look closely, you'll see that the 2016 Acura TLX still maintains a significant edge over this competitor. Thanks to its technologically advanced standard features and its wide array of trim options, the 2016 Acura TLX comes out looking like the top choice in luxury sedans today.
Luxury-Defining Standard Features
What's the point in paying the luxury price tag if you aren't getting access to the features that should come standard in a luxury car? Although the Audi comes equipped with a few useful amenities, only Acura can give you everything you want in your next sedan.
Even in the 2016 Acura TLX's base trim, the 2.4 8-speed DCT P-AWS, you'll receive noise cancellation and heated front seats as standard features. The 2.0 TFSI trim of the A4, however, doesn't offer either of these technologies as standard features—and noise cancellation isn't even an optional add-on! Indeed, when compared to the TLX's base trim, priced at $32,635 MSRP,* a comparably equipped Audi A4 will cost around $42,050 MSRP! There's nothing luxurious about being overcharged for every little feature.
Technology, Convenience, and Trim Options
The Acura TLX will also offer you the option to upgrade with the latest and most convenient technology features! Upgrade with the TLX's technology package to get access to features like lane keeping assistance, blind spot warnings, and forward collision warnings. The Audi A4 offers similar features with pre-sense basic—which comes standard in the A4's base—but even with upgrades, the TLX retains its price advantage over the base trim of the A4.
The 2016 Acura TLX offers drivers their choice among seven different package options, whereas the 2017 Audi A4 only offers three! More model options mean that you'll get more of the features you desire without paying for the features that you won't use. If avoiding clutter and unnecessary distractions is important to you, the 2016 Acura TLX is far and away the best choice.
Visit Us Today!
If you're intrigued by what the 2016 Acura TLX can do for you, then stop by your local Chicagoland Acura Dealer today. Once you've taken the TLX for a test drive, you'll never look at Audi in the same way again.