2017 Acura TLX Performance and Fuel Efficiency
2.4L 4-Cylinder with Precision All-Wheel Steer (P-AWS)
The entry-level TLX has to be capable of impressing drivers all on its own, and from its 2.4L 4-cylinder to its fuel economy ratings to the stellar Precision All-Wheel Steer system, the 2017 Acura TLX performance and fuel efficiency numbers are off to a great start:
Performance Specs: The 206-hp 2.4L 4-cylinder engine exists to give drivers a new idea of what an inline 4-cylinder is capable of, bringing 182 lb-ft of torque along with it.

Fuel Economy Ratings: With such high performance specs, one might expect a gas guzzler, and yet the 2017 TLX 2.4 earns an EPA-estimated 35 mpg on the highway and 24 mpg in the city for 28 mpg combined city/highway.* Superior engineering and a state-of-the-art transmission help deliver such stellar specs.

8-Speed Dual-Clutch Transmission: A dual-clutch transmission utilizes twin gearboxes that are linked by a pair of clutches, resulting in a quicker shift than traditional manual gearboxes. With eight gear ratios, SportShift paddle shifters, and rev matching on the downshift, this automatic transmission's capabilities will amaze you.

Precision All-Wheel Steer: The TLX is the first production vehicle to feature a precision all-wheel steer system, and P-AWS changes the game for front-wheel drive vehicles. Each rear angle has its toe angle adjusted independently, delivering superior agility and increased stability when cornering, braking, or changing lanes.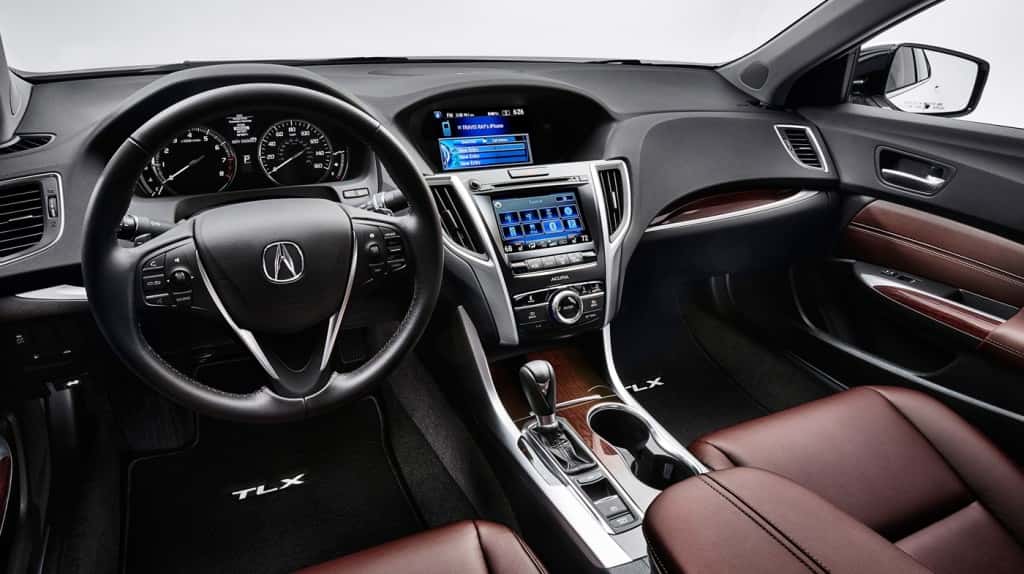 3.5L V6 with P-AWS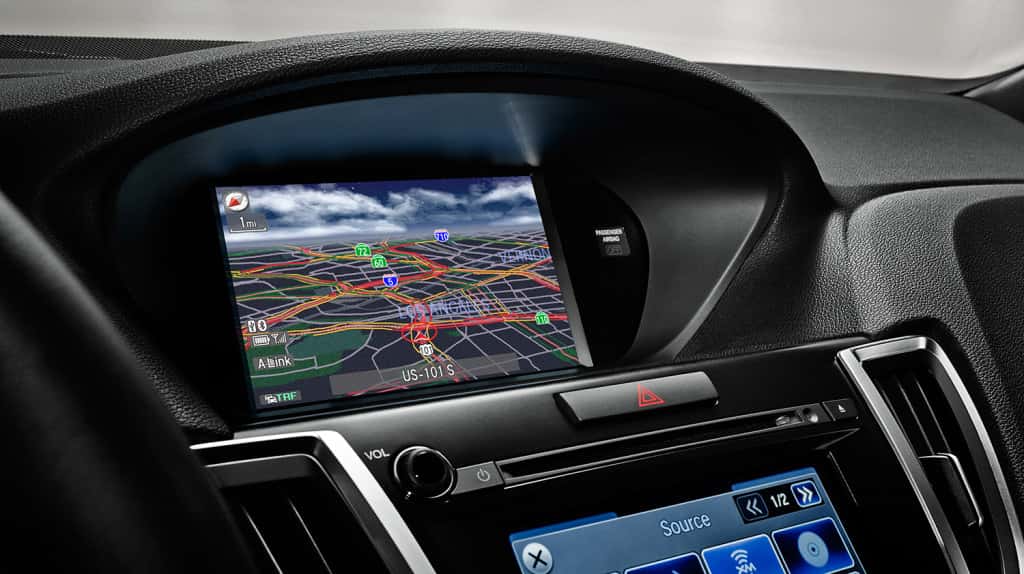 Drivers seeking more power will find it with the available 3.5L V6 engine, which can be equipped on any TLX model, from basic to the TLX with Advance Package. The Precision All-Wheel Steer system carries over from the 4-cylinder engine, with the following powertrain updates:
Performance Specs: Upgrading from a 4-cylinder to a V6 brings with it a remarkable increase in power. 2017 TLX V6 models deliver 290 hp and 267 lb-ft of torque, proving that it's possible to combine luxury and performance in one car—if that car is an Acura.

Fuel Economy Ratings: Such a large upgrade in power must come with a huge drawback, right? Not so much. With technologies like variable valve timing and the new 9-speed transmission, the 2017 TLX 3.5 FWD earns an EPA-estimated 34 highway and 21 city mpg for 25 mpg combined.*

9-Speed Automatic Transmission: Each TLX 3.5 is equipped with a slick-shifting 9-speed automatic transmission with push-button gear selection and SportShift paddle shifters. Performance and convenience combine and offer a wide range of gear ratios for diverse driving scenarios, complete with rev matching while downshifting for smooth handling.
3.5L V6 with Super Handling All-Wheel Drive (SH-AWD)
If you're looking to get the most out of your TLX, the 3.5L V6 with SH-AWD is the way to go. Not only are its performance specs the best of the three options, it retains a remarkably efficient powertrain thanks to the state-of-the-art transmission and precision-engineered all-wheel drive system.
Performance and Fuel Economy: This TLX is powered by the same 3.5L V6, bringing the 290 hp and 267 lb-ft of torque you would expect, but unlike other all-wheel drive sedans, the 2017 TLX 3.5 SH-AWD is efficient, with an EPA-estimated 31 highway and 21 city mpg for 25 mpg combined.*

9-Speed Automatic Transmission: With the added control offered by SH-AWD, the 9-speed automatic transmission becomes as important as ever. You'll value those paddle shifters to command the TLX after trusting it to live up to its super handling through intense turns and performance maneuvers.

Super Handling All-Wheel Drive: Whether fighting the weather or the curves of your local track, torque-vectoring capabilities of Super Handling All-Wheel Drive (SH-AWD) come to your rescue. This advanced system delivers power to the wheels that need it when they need it, including sending the bulk of the torque to the rear outside wheel when cornering for seamless power transitions.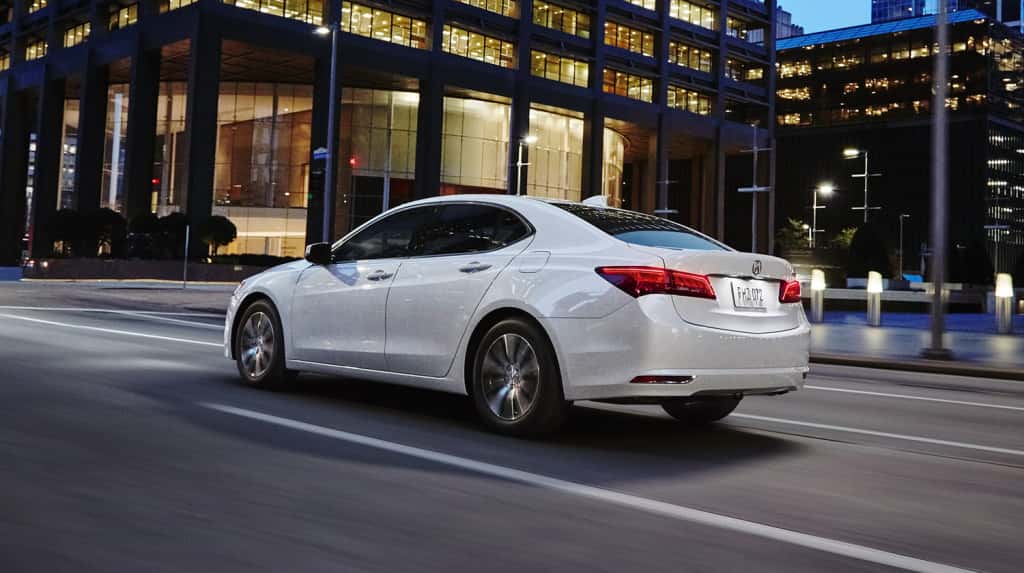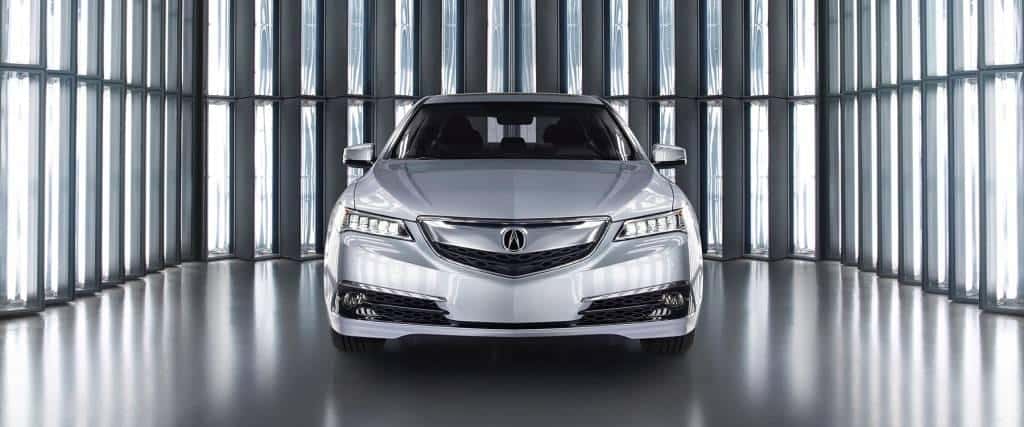 Track-Proven Performance
Acura has been making racing history for nearly a quarter of a century on the track, and each of those years has informed the development of the TLX. From the aggressively low and wide stance to its available V6 engine, we can trace nearly every engineering and design element to the performance division of Acura—in fact, it shares more than 400 production engine parts with the twin-turbocharged TLX GT.
In the Pirelli World Challenge competition, Acura has worked with RealTime Racing to win an unprecedented 85 race victories, including 10 Manufacturers' Championships and 14 Drivers' Championships. So far…