Turn to the 2017 Acura MDX If You Want the Best SUV for the Money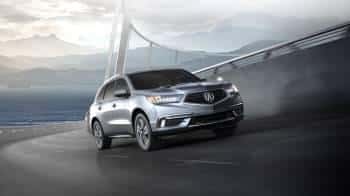 There are quite a few three-row SUVs on the market, especially in the luxury segment, and for the average shopper, sifting through them all to find the one that gives you the most for the value can be a difficult task. Luckily, vehicles like the 2017 Acura MDX are do-it-all-for-less vehicles that make the decision easy. In fact, this great vehicle has been recognized as U.S. News "2017 Best Three Row Luxury SUV for the Money." Keep reading to learn more about how the MDX won this award and how to own one of your own in the near future.
What Aspects Are Weighed?
The two main things that U.S. News & World Report looked at when determining a winner for this award were quality and value. They used their own car rankings as well as other unbiased credible vehicle reviews alongside safety and reliability data. U.S. News & World Report measured vehicles' value by teaming up with the TrueCar pricing experts to determine how much the car is worth initially and how well it keeps that value over time. Clearly, the 2017 Acura MDX cleared all of these obstacles with flying colors in order to get the win.
The Competition
Of course, there were other competitors going up against the MDX. While they were all worthy opponents, in the end they just couldn't measure up to the MDX's potential. Just a couple of notable vehicles that the 2017 Acura MDX had to go head-to-head with for the title include the 2017 Infiniti QX60 and the 2017 Volvo XC90.
Grab Your 2017 Acura MDX Today
There's plenty more aspects of the 2017 Acura MDX that make it a worthwhile addition to your shopping list. Check out all there is to see today by visiting your nearest Chicagoland Acura Dealers location and taking the MDX for a drive. You can also contact us online to learn more about financing a vehicle with us, leasing specials, and current offers.