Compare the 2016 Lexus RX Price to an Acura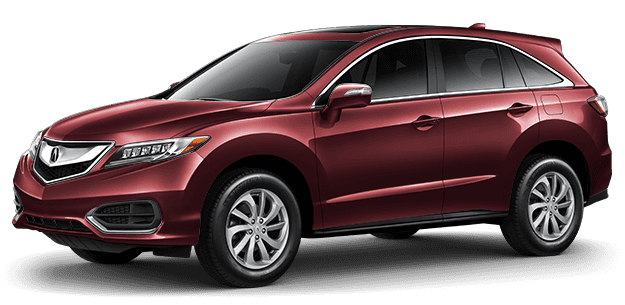 We know that when many Chicagoans look at the 2016 Lexus RX price, they just see it as a side effect of driving a luxury crossover, but it's possible to have a well-appointed luxury vehicle that offers great value to drivers. A vehicle like the 2016 Acura RDX. Before we go into too much detail on the crossovers, let's look at the bottom line:
The 2016 Lexus RX 350 FWD is priced at $41,900 for the base price.
The 2016 Acura RDX base FWD, on the other hand, is just $35,370 (MSRP).*
To be clear, it's not just the price that sets these two vehicles apart; let's explore some of the features.
Acura Delivers Value in the Luxury Market
Drivers have expectations of luxury vehicles, and one of them is that the more you pay for your crossover, the better its features are or should be. While we think a driver should certainly get their money's worth, when we look at competing luxury brands, we have a tough time finding a lineup that has features on par with Acura.
For instance, here's a short list of just some of the features you'll find on the RDX that are not available or require upgrades on the 2016 Lexus RX 350:
Memory Settings: The Acura adjusts to your preferred settings for seating, mirrors, and climate control after you've handed over the keys to someone else.
Power Moonroof: Open up your drive to Mother Nature and get some fresh air on the way to work or when out on a drive across town.
Heated Seating: If a vehicle doesn't have standard heated seats, it has a tough time competing in Chicago. The heating elements of the RDX offer two different levels of heat depending on the severity of the winter.
Paddle Shifters: Take full control over your engine without taking your hands from the wheel with the standard paddle shifters on the RDX.
Test Drive an Acura
The 2016 Acura RDX is available now at a Chicagoland Acura Dealer near you, and we want to help you see how comfortable it is behind the wheel and out on the road. Visit one of our locations today to see all that the RDX has to offer that set it above the 2016 Lexus RX on price and features.
Chicagoland Acura Dealers includes Joe Rizza Acura, Acura of Libertyville, Muller's Woodfield Acura, McGrath Acura of Westmont, Continental Acura of Naperville, Arlington Acura in Palatine, Ed Napleton Acura, McGrath Acura of Morton Grove, Pauly Acura, McGrath Acura of Downtown Chicago, and Muller Acura of Merrillville.