Will the 2016 Infiniti QX60 Standard Features Meet Your Needs?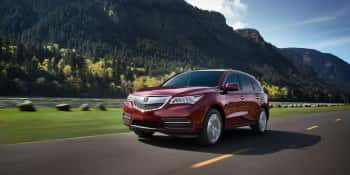 A luxury vehicle that's lacking in standard features will always fall behind the curve. In the past few years, auto manufacturers have been offering more and more features to tempt drivers away from other brands, but drivers still know that Acura offers some of the very best in luxury midsize SUVs. The 2016 Acura MDX is no exception to this rule, and we think it has a number of advantages over the 2016 Infiniti QX60! We've set up a comparison here to show you why the features on the MDX win out no matter which trim you end up settling on.
The Luxury of Convenience
The 2016 Acura MDX was designed to let you focus on the aspects of driving that you actually enjoy, and that's why they're offering some of the smartest controls available today. In the 2016 MDX, you get voice-activated controls and noise cancellation technology, both as standard features! These same features are either optional upgrades or are completely unavailable in the 2016 QX60.  Additionally, with the Acura MDX's multi-view rear camera, you'll always be more aware of your environment.
The Ideal Driving Experience
The convenient features outlined above are hardly the Acura's only advantages. The 2016 MDX also comes standard with a suite of smart features that will always help you find a perfect balance between your desires as a driver and the demands of the road. The MDX's integrated dynamics system is a prime example. With these features, you'll be able to fine-tune your vehicle's power-steering responsiveness, distribute more power where you need it, and even save your favorite settings! The MDX's standard agile handling assistance and performance braking system help to make it a much smoother ride than you'd get in the 2016 Infiniti QX60.
The various trims available for the Acura MDX and the Infiniti QX60 each offers upgrades that make your SUV more responsive and capable, but the MDX is able to offer more all the way down the line.
Take the Next Step!
Although the 2016 Acura MDX has all the advantages over the 2016 Infiniti QX60 on paper, there's only one way to know for certain that it's the luxury midsize SUV for you! Call or stop by your closest Chicagoland Acura Dealer to take an MDX out on the road today!