Is the 2016 Infiniti Q50 Price Worth It?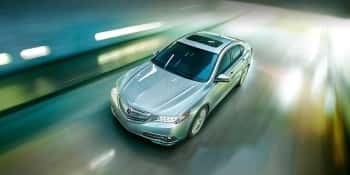 Although the 2016 Infiniti Q50 has been getting a lot of attention as of late, potential buyers are still curious to see if this sedan's capabilities are worth the price! We think that the Q50 has a lot going for it, but when you compare it to the 2016 Acura TLX, it's plain to see how the latter comes out ahead. Keep reading to find out why Chicagoland drivers are sticking with Acura, creator of some of the very best AWD sedans!
Luxury and Accessibility
No one wants to compromise on their new luxury sedan, but with the 2016 Acura TLX, you know that you'll never have to! In comparison to the 2016 Q50, the TLX offers greater customizability at a significantly lower price. The starting trim of the Q50, the 2.0L Base, is $33,950 MSRP, whereas the base-level Acura TLX is priced at just $31,695 MSRP!*
When you ascend beyond the base trims of these models, you'll find that the Acura maintains its advantage across the board. The TLX's six additional trim options give you the power to choose exactly what you'd like to see in your new sedan. Upgrade from a 2.4L engine to a 3.5L V6 engine for just $35,320 MSRP.* If you want to experience comparable power in the Infiniti, prepare to pay upwards of $39,900!
Even the most powerful and capable of the TLX trims is available at a reasonable price! The TLX 3.5 V6 9-AT SH-AWD, equipped with the Acura's Advance Package, is priced at $44,800 MSRP.*  You'll never find the comparably equipped Q50 Red Sport 400 AWD for less than $49,950 MSRP!
Of course, price isn't the only factor to consider when it comes to luxury sedans; you also want to make sure that you're getting the finest amenities on the market today. From their base trims onward, the Acura TLX offers a feature suite that the Q50 just can't match! Thanks to its noise cancellation system, its front heated seats, and its paddle shifters, none of which are available in the Q50's base trim, the Acura TLX offers a smoother, more rewarding driving experience than any of its competitors.
Experience the Road with Acura!
We think you'll agree with us that the 2016 Acura TLX can offer drivers much more than competitors like the Q50. When you're ready to experience the TLX for yourself with a test drive, visit or contact a Chicagoland Acura Dealer near you today.